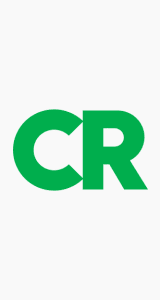 As organizations dedicated to children's health and safety, we write to express our strong support for H.R.1314/S.441, the Stop Tip-overs of Unstable, Risky Dressers on Youth (STURDY) Act.
The STURDY Act would direct the U.S. Consumer Product Safety Commission (CPSC) to create and finalize a mandatory standard to help prevent tip-over incidents involving dressers and other clothing storage furniture. According to the CPSC, a child is sent to the emergency department every 60 minutes following a furniture tip-over incident, and one to two children die every month. The furniture industry's current voluntary standard has not done nearly enough to reduce tip-overs and stem this terrible toll on American families. Moreover, at least one child has died from a tip-over involving a dresser that met the voluntary standard. This voluntary standard lacks key provisions to make furniture sufficiently stable. The STURDY Act would require stronger product testing and safety requirements, and would prevent child fatalities and injuries.
Under this bipartisan bill, the CPSC would be required to issue a mandatory safety standard for the stability of dressers and other clothing storage units within one year of enactment. The new rule would require testing to simulate the weights of children up to 72 months old; require testing measures to account for scenarios involving carpeting, drawers with items in them, multiple open drawers, and the dynamic forces of a climbing child; and mandate strong warning requirements. These provisions would significantly improve on the current voluntary standard by better representing the real-world risks children face from furniture tip-overs. Parents and caregivers need a strong mandatory standard to protect children from furniture tip-overs, and the STURDY Act would direct the CPSC to implement one quickly.
We urge you to support the STURDY Act by becoming a co-sponsor of the bill, encouraging its consideration, and voting in its favor. Together, we can help prevent any more children from dying or being injured from furniture tip-overs.
For the full letter, click here.