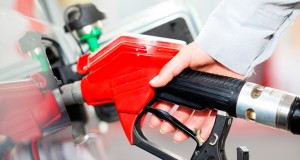 October 5, 2017
Environmental Protection Agency
Office of Transportation and Air Quality (OTAQ)
Assessment and Standards Division (ASD)
Environmental Protection Agency
2000 Traverwood Drive
Ann Arbor MI 48105
Consumers Union's Comments on EPA's Request for Comment on Reconsideration of the Final Determination of the Mid-Term Evaluation of Greenhouse Gas Emissions Standards for Model Year 2022-2025 Light-Duty Vehicles; Request for Comment on Model Year 2021 Greenhouse Gas Emissions Standards
(Docket No. EPA-HQ-OAR-2015-0827)
Introduction
Consumers Union ("CU"), the policy and mobilization division of Consumer Reports,[1] submits the following comments to the Environmental Protection Agency ("EPA") in the above-referenced matter. CU represents the interests of consumers and has provided comments on related public dockets for over a decade, including the setting of the 2017-2025 greenhouse gas and fuel economy standards in 2012, the Draft Technical Assessment Report ("Draft TAR") in 2016, and the final determination in 2017.[2] During the course of these rulemaking procedures, CU collected 55,852 signatures in support of strong fuel economy standards.[3]
Both our subscriber and nationally representative surveys demonstrate overwhelming public support for continuing to strengthen fuel economy standards,[4] and our recent analyses indicate that doing so will improve consumer welfare through greater owner satisfaction,[5] and is unlikely to impact the entry-level price of new vehicles or affordability of used vehicles[6] (which constitutes 70 percent of light-duty vehicle purchases).[7]
Gradual improvements to fuel economy and emission standards, like those in place today, are part of a practical and tested program to reduce fuel consumption, improve the vehicle fleet, protect public health, and save consumers trillions of dollars in fuel costs.[8] Automakers have developed the technology to make better, safer, and more efficient vehicles, and federal agencies should continue to set standards at a higher level to continue this progress in increasing consumer savings and protection.
In addition to the environmental and health benefits, consumers are likely to see significant net savings from strong standards, especially light-duty truck buyers.[9] The comments below address the factors the EPA must consider in determining whether the MY 2022-2025 standards remain appropriate. They also address the new factors EPA has proposed considering in response to requests from automakers and whether they are already covered by existing factors or are inappropriate under the Clean Air Act.
Full Comment Available HERE
————-
[1] Consumers Union works for pro-consumer energy policies, health reform, food and product safety, financial reform, and other consumer issues in Washington, D.C., the states, and in the marketplace. Consumer Reports is the world's largest independent product-testing organization. Using its more than 50 labs, auto test center, and survey research center, the nonprofit rates thousands of products and services annually. Founded in 1936, Consumer Reports has over 8 million subscribers to its magazine, website, and other publications.
[2] EPA-420-R-17-001 January 2017 and EPA- HQ-OAR-2010-0799 2012
Comments, Sept. 21, 2016, https://www.regulations.gov/document?D=EPA-HQ-OAR-2015-0827-3511,
Sept. 26, 2016 – https://www.regulations.gov/document?D=EPA-HQ-OAR-2015-0827-3997;
Dec. 23, 2016, https://www.regulations.gov/document?D=EPA-HQ-OAR-2015-0827-6028;
Comments, February 10, 2012, https://www.regulations.gov/document?D=EPA-HQ-OAR-2010-0799-9454.
[3] EPA-HQ-OAR-2015-0827-6028 December 2016, https://www.regulations.gov/document?D=EPA-HQ-OAR-2015-0827-6028 and additional signatures collected in October 2017 included in the appendix.
[4] "Nearly 9 in 10 Americans want automakers to raise fuel efficiency, according to latest Consumers Union survey," Consumers Union. June 29, 2017, http://consumersunion.org/news/2017-fuel-economy-survey/.
[5] Investigation of Relationship between Fuel Economy and Owner Satisfaction, Consumers Union, June 2016, http://consumersunion.org/wp-content/uploads/2016/06/CU-MPG-Satisfaction-report-final.pdf.
[6] "More Mileage for Your Money: Fuel Economy Increases While Vehicle Prices Remain Stable." Consumers Union, March 15, 2017, http://consumersunion.org/wp-content/uploads/2017/03/Synapse-CU-Affordability-Report-3-15-corrected-1.pdf.
[7] Id.
[8] Fuel economy improvements to cars and light trucks since 1975 have saved U.S. drivers more than a trillion gallons of gasoline (1.5 trillion) and about $4 trillion in fuel costs, See e.g. Greene and Welch, "A Trillion Gallons of Gasoline," 2017, http://bakercenter.utk.edu/wp-content/uploads/2017/08/OnPoint-5-2017.pdf.
[9] "Efficiency technology and cost assessment for U.S. 2025–2030 light-duty vehicles," International Council on Clean Transportation, March 22, 2017, http://theicct.org/sites/default/files/publications/US-LDV-tech-potential_ICCT_white-paper_22032017.pdf.