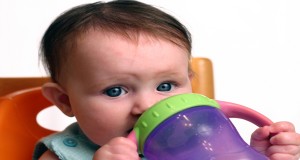 Tuesday, June 4, 2013
Consumers Union applauds Markey BPA bill
WASHINGTON, DC – A bill to ban the use of the chemical Bisphenol A (BPA) in empty and packed food containers was reintroduced today by U.S. Rep. Ed Markey of Massachusetts.
The bill – entitled the Ban Poisonous Additives Act of 2013 (BPA Act) — would also require periodic reexaminations of the safety of products currently deemed safe by the FDA.
Most consumers are currently exposed to BPA daily through common products like the linings of aluminum cans, water bottles, food storage containers, eating utensils, food cans, and other plastic containers.
Consumers Union, the policy arm of Consumer Reports, applauded Rep. Markey's continued efforts to reduce consumer exposure to BPA. BPA exposure has been linked to health problems including reproductive abnormalities and heightened risks of breast and prostate cancers, diabetes, and heart disease.
Ami Gadhia, senior policy counsel for Consumers Union, said, "BPA exposure poses serious health concerns for consumers, especially since it's pervasive in products used by millions of consumers across the country every day. Because of these potential risks, Consumers Union believes that the chemical should be banned in all food and beverage containers. Congressman Markey's BPA Act would help the FDA begin to address the health concerns caused by BPA exposure and would greatly reduce the potential for further exposure to BPA."
In the past 5 years, 34 states have introduced and 11 states have passed measures to regulate BPA in food and beverage containers and packaging. Last year, the FDA banned its use in baby bottles in response to a consumer driven manufacturer phase out of the chemical. Consumers Union is encouraged by this action, but is pushing for more steps to be taken to protect the public's health.
Consumers Union also joined public health, medical, labor, environmental, and children's health organizations in sending a letter supporting the legislation.  For a copy of the letter, contact David Butler at Consumers Union at dbutler@consumer.org