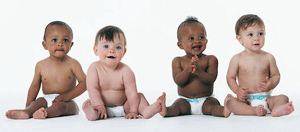 Washington, DC – A number of leading consumer and public health organizations, including Consumer Federation of America, Consumers Union, Keeping Babies Safe (KBS), Kids In Danger, National Center for Health Research, Public Citizen, and U.S. PIRG are calling for stronger action to protect babies from hazards posed by supplemental mattresses for soft-sided play yards.
Supplemental mattresses are mattresses sold individually, can be bought for use with play yards, and are advertised as safe. According to U.S. Consumer Product Safety Commission data from 2000 through 2013, at least 15 children died while sleeping on supplemental mattresses. These deaths involved a child being wedged between gaps created when the supplemental mattress was added to the play yard or portable crib.
The voluntary standard, ASTM F406-13, acknowledges this risk with a warning label telling parents not to use these mattresses, and instructing consumers to only use the original mattress pad contained in the play yard package. Still, these supplemental mattresses, seemingly in contradiction to this voluntary standard and the warning label, continue to be sold.
For the full release, click here.