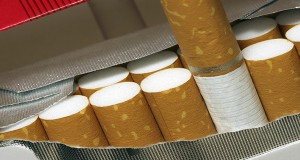 December 11, 2015
Senate Passes Bill to Make E-Cigarettes Child Resistant
Safety advocates call on House to follow suit;
Urge Congress not to undermine FDA in year-end legislation
 WASHINGTON, D.C.—Yesterday, the U.S. Senate unanimously passed S. 142, the Child Nicotine Poisoning Prevention Act.  This bill, which was introduced by Senator Bill Nelson (D-FL) and cosponsored by Senator Kelly Ayotte (R-NH) and twenty other senators, would direct the Consumer Product Safety Commission to require child-resistant packaging on the liquid nicotine containers used for e-cigarettes and other vaping devices.  Consumer Federation of America, Consumers Union, and Kids in Danger issued the following joint statement:
"The Senate has taken a vital step to protect young children from poisoning.  We commend Senator Nelson for his leadership and thank Senator Ayotte and all cosponsors for their support of this important bill.
"The danger to young children of nicotine poisoning is profound and increasing.  With the growing popularity of e-cigarettes, there has been a sharp increase in reports to poison-control centers of people getting sick – and most of those affected are kids.  This highly concentrated liquid can be colorful, sweet-tasting, and fatal to a young child who swallows just one teaspoon.
"We strongly urge the House to pass the Child Nicotine Poisoning Prevention Act as-is, to direct the CPSC to require child-resistant packaging.  At the same time, we also strongly urge members of Congress to oppose all poison-pill riders in year-end legislation, including those that would in any way delay or undermine the ability of the Food and Drug Administration to regulate e-cigarettes or other vaping devices.  FDA has a crucial role to play in protecting children from these products' hazards in ways that other agencies cannot."
Contact: 
Rachel Weintraub, CFA (202) 387-6121
William Wallace, CU (202) 462-6262
Nancy Cowles, KID (312) 595-0649