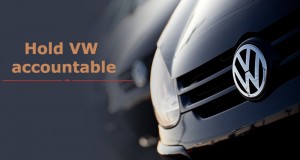 We generally support this settlement as fair, adequate, and reasonable, but share facts and considerations that should be examined and addressed before finalizing the agreement, including:
The buyback and lease termination options are entirely justified, but should be revised to increase buyback values, allow more time for eligible sellers to identify themselves, and protect all lessees from incurring recall-related costs;

Any approved emissions modification program should clearly inform consumers of buyback or lease termination alternatives, allow them to choose these options after receiving a modification, and better protect them from improper liability waivers or releases;

The recall requirements are tough, but key aspects should be tougher to protect consumers and get highly polluting cars off the road faster;

The recall rate target of 85% by June 2019 is appropriately ambitious, but should include earlier, staggered targets to motivate quick action;

Requirements for salvage, resale, and export are generally appropriate, but labeling and disclosure obligations should extend to consumers abroad;

Regulators have broad oversight tools, but certain penalties should be stronger;

The zero emission vehicle investment will help pay for the harm done, but should not be fulfilled through government incentives or excess public outreach; and

VW must completely offset any past, present, and future emissions through the mitigation trust.
Going forward, we strongly urge regulators to wield robust oversight of Volkswagen to ensure that the company implements its recall, investment, and mitigation programs appropriately, and that it offers meaningful solutions for the 3.0-liter engine diesel vehicles that it has not yet addressed. We also call on federal and state officials to assess tough civil penalties and any appropriate criminal penalties against the company in order to hold it fully accountable. These penalties are essential to deterring future wrongdoing that harms consumers and the environment, and ensuring that Volkswagen's deceit—the most severe in automotive history—is never repeated.
For the full comments, click here.