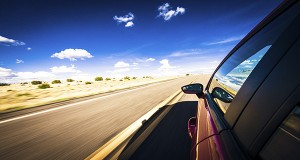 Summary
Self-driving cars have enormous potential to make our roads safer by significantly reducing crashes attributable to driver error. There is a smart, safe path to realizing this promise.
As highly automated vehicles reach market and improve mobility—including for seniors, underserved populations, and individuals with disabilities—companies and policymakers should set a clear expectation: these cars also must significantly improve safety.
It is not clear what the actual safety impacts will be as companies extensively introduce automated driving systems to our roads. This stands in contrast with proven advanced active safety systems, such as automatic emergency braking.
Automotive innovation is essential, and has brought about features with major benefits for consumer safety. But any accelerated deployment should be evidence-based and should include sensible, binding measures to protect consumers against any new hazards.
Our more detailed recommendations are:

Exemptions from federal safety standards for highly automated vehicles should be limited to equipment required exclusively for the driving task which may be fully replaced by automation, and granted only if backed by evidence provided through a publicly defined National Highway Traffic Safety Administration (NHTSA) process. No exemptions should be given for crashworthiness or occupant protection aspects of safety standards under these proposals.
Additional research, disclosure, and mitigation measures should be in place to protect consumers in vehicles that have Level 2 or 3 driving automation, which can provide a dangerously false sense of security, increasing the risk of driver inattention or error.
Automakers should make their safety-related data public and share it with regulators in a timely manner.
Preemption of state and local authority should be narrowly tailored and limited to areas where NHTSA has set strong federal standards.
The Federal Trade Commission (FTC) and NHTSA should be given the authority to jointly set baseline, enforceable privacy and security standards.
NHTSA's capabilities should be strengthened significantly through increased funding and authority—not just for self-driving cars, but also so it can better save lives and prevent injuries due to chronic problems, like drunk and distracted driving, seatbelt non-use, and automakers' failure to make the best new safety features standard on all vehicles.

As the Subcommittee crafts legislation, we stand ready to assist in its efforts to ensure auto safety and accountability.
For the full testimony, click here.