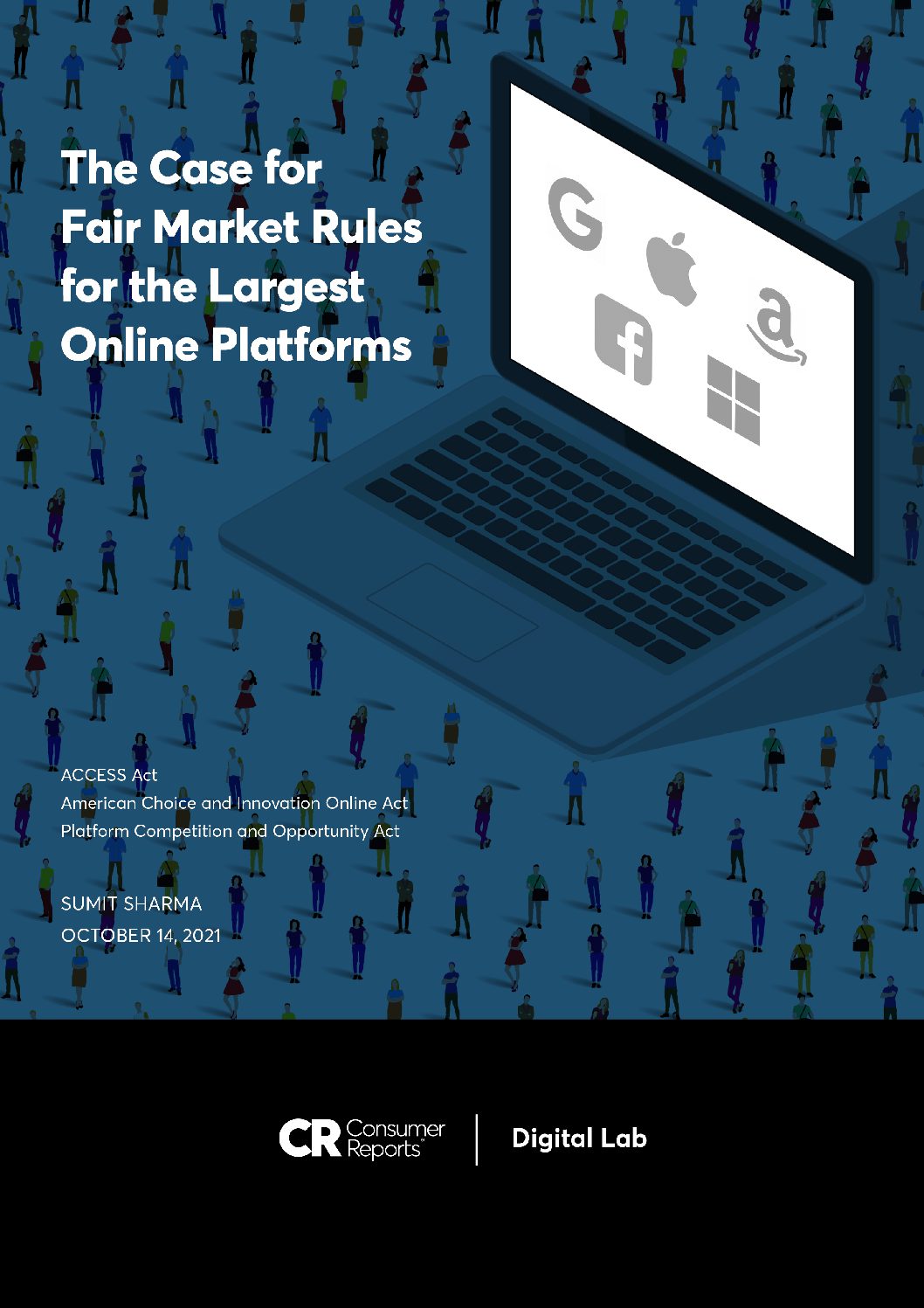 Consumers have benefitted from the development of online services compared to a world without these services. However, the question today is whether competition among online platforms is effective and benefits consumers. 
This report makes the case for fair market rules for the largest online platforms and analyzes three pending bills in Congress, the ACCESS Act, the American Choice and Innovation Online Act, and the Platform Competition and Opportunity Act. 
We find that these bills work together to set market rules to address current barriers that limit consumer choice, and ensure that consumers have meaningful choices (alternatives) in the future. The proposed market rules will allow everyone, not just the giant corporations, to innovate without artificial restrictions. The bills also narrowly target the fair market rules to have the largest consumer benefits while minimizing unintended effects.