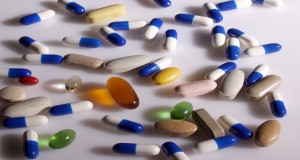 Consumers Union, the policy and advocacy arm of Consumer Reports, commends the Subcommittee for holding this important hearing, and we appreciate the opportunity to present our views.
The availability of affordable generic alternatives to patented brand-name pharmaceutical drugs has saved consumers substantial sums over the years, totaling many billions of dollars. Consumers benefit in two ways – they pay less for the generic drug; and because the prices are lower, the drug is affordable and available to more consumers.
Consumer Reports has been very active in informing consumers of the benefits of generic alternatives and how to shop around for the best deals on the medicines they need.
In 2004, Consumer Reports launched a free public education initiative, "Consumer Reports Best Buy Drugs," to provide consumers with reliable, easy-to-understand advice about the safest, most effective, and lowest-cost prescription drugs available. We currently provide information for 26 different classes of medicine, and we will likely add more classes as we go forward. Consumers can use this information to check to see if there is a safe, effective, and low-cost alternative to a medicine they are taking. We encourage consumers to talk to their doctors about this information.
We also publish articles periodically in our magazine explaining the cost-saving benefits of generic alternatives, and alerting readers, with specific examples, of how prices for some common generic drugs can vary widely depending on the retail pharmacy.
For the full testimony, click here.