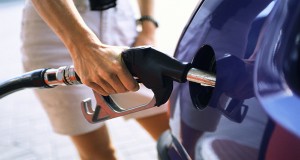 A new study by researchers at Consumer Reports found a strong link between higher fuel economy and owners who are most satisfied with their vehicles. Fuel economy was second only to reliability in its influence on owner satisfaction.
The study is based on vehicle data collected from Consumer Report Auto Test Center and survey responses from approximately 1 million Consumer Reports members who owned a tested vehicle. Owner satisfaction is determined by survey respondents who stated that they would definitely buy their vehicle again.
When holding other vehicle characteristics (acceleration, horsepower, reliability and price) constant, the study found a strong positive correlation between owner satisfaction and fuel economy. The analysis found the correlation to exist for both cars and SUVs.
Read the blog post: http://consumersunion.org/2016/06/mpg-owner-satisfaction/