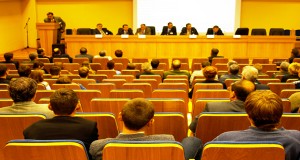 July 28, 2015
The Honorable Ron Johnson
Chairman
Committee on Homeland Security and
Governmental Affairs
U.S. Senate
340 Dirksen Senate Office Building
Washington, D.C. 20510
The Honorable Thomas R. CarperR
Ranking Member
Committee on Homeland Security and
Governmental Affairs
U.S. Senate
344 Dirksen Senate Office Building
Washington, D.C. 20510
Dear Chairman Johnson and Ranking Member Carper:
Consumers Union, the public policy and advocacy arm of Consumer Reports, urges you to oppose S. 1607, the Independent Agency Regulatory Analysis Act of 2015.  This bill would allow the President to place multiple new analytical requirements on independent agencies.  These agencies would have their already limited resources stretched further to complete detailed cost-benefit analyses – even when Congress has not required this – and submit them for review by the Office of Information and Regulatory Affairs (OIRA).
Independent regulatory agencies serve many vital functions, including ensuring balance and fairness in the marketplace.  They also help protect consumers from a variety of unsafe products and unscrupulous practices.  The Federal Communications Commission (FCC) encourages widespread broadband adoption, administers non-federal spectrum use, and oversees media competition in the digital age.  The Consumer Protection Financial Bureau (CFPB) protects consumers from a wide range of predatory and deceptive lending practices.  The Consumer Product Safety Commission (CPSC) oversees the safety of 15,000 different types of consumer products, including toys, cribs, and strollers, among many others.  The Federal Trade Commission (FTC) takes action when business practices are anticompetitive or deceptive or unfair to consumers.  This is just a sampling of the important work done by independent agencies across the federal government.
Many of these agencies already have sufficient procedures in place that carefully consider the economic implications of their actions.  Demanding multiple new analyses of rules promulgated by independent agencies would strain these agencies' budgets and overwhelm OIRA, which is already challenged in reviewing agency rules in a timely manner.
This bill would also strip a number of federal agencies of much of their independence.  Congress chooses to establish independent agencies when it judges that the relevant policy area needs to be insulated from the political pressures associated with reporting to the President.  In many cases, this independence has allowed these agencies to respond nimbly to emerging crises. If we wish to maintain the effectiveness of these agencies in preserving the health and safety of our citizens and ensuring fairness in our economy, we must not hinder their ability to respond promptly to threats or problems as they arise.
The Independent Agency Regulatory Analysis Act of 2015 would politicize independent regulatory agencies and introduce extensive additional delays in their rulemakings.  It would be more difficult for them to establish and enforce public protections that benefit all Americans.  For these reasons, Consumers Union urges you to oppose S. 1607.
Sincerely,
Ellen Bloom
Senior Director, Federal Policy and
Washington Office
Consumers Union
William C. Wallace
Policy Analyst
Consumers Union
cc:        Members of the Committee on Homeland Security and Government Affairs