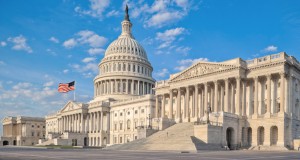 July 28, 2015
U.S. House of Representatives
Washington, D.C. 20515
Dear Representative:
Consumers Union, the public policy and advocacy arm of Consumer Reports, strongly urges you to vote no on H.R. 427, the Regulations from the Executive in Need of Scrutiny (REINS) Act of 2015.  This bill would hamstring federal agencies from ensuring public protections against dangers such as tainted food, dirty air and water, unsafe drugs, invasions of privacy, and predatory financial schemes.
H.R. 427 would require that all major rules must receive the approval of both the House and Senate within 70 legislative days in order to take effect.  With few exceptions, if Congress failed to act, the rule could not be brought up again until the next Congress.
H.R. 427 would empower either chamber to unilaterally stop the implementation of an executive branch rule, no matter how sensible, important, urgent, or non-controversial it may be.  Under REINS, science and expertise would not be the driver of regulatory outcomes, and congressional gridlock could wind up wasting important agency resources that should be used in performing the agency's mission.
H.R. 427 is a dangerous proposal that would tie up the regulatory process and work against the interests of consumers.  We urge you to stand up for critical public protections and vote no on H.R. 427.
Sincerely,
Ellen Bloom
Senior Director, Federal Policy and
Washington Office
Consumers Union
William C. Wallace
Policy Analyst
Consumers Union