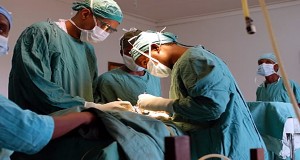 As Congress considers renewing tax extender legislation, Consumers Union, the policy and advocacy division of Consumer Reports, writes to strongly oppose a stop in the medical device tax as part of this legislation. The medical device tax is a critical revenue
raiser for the Affordable Care Act and, thus, has helped expand coverage to millions of Americans who would otherwise be without health insurance. Though the medical device industry has claimed the excise tax harms industry employment, official employment
numbers tell a different story.