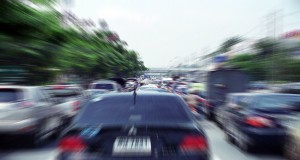 November 14, 2017
Dear Senator:
The Senate is about to take up S. 1885, the AV START Act, a bill about self-driving cars that would place public safety and consumer acceptance of this new technology at risk.  Commonsense and reasonable changes to the bill, strongly supported by our organizations, would improve the bill and help avoid this outcome.  Our recommendations for improvements will not hinder, impede, delay or discourage the development and deployment of autonomous technology.  Rather, these provisions will enhance consumer confidence, industry accountability and public safety.
We fully recognize and support the potential for driverless cars to be the catalyst for meaningful and lasting reductions in the death and injury toll.  However, we cannot allow human errors by drivers to be replaced with human errors by computer programmers which can be mitigated with due care and diligence.  The years soon to come – when driverless cars and cars with drivers will be sharing the road – likely will be the most challenging time for safety.  The recommendations below are sensible and essential.
(1) The Number and Scope of the Exemptions to Safety Standards Must Be Reduced and Occupant Protection Standards Must Be Retained
(2) Safety Provisions for Level 2 AVs Should Be Included in the Bill
(3) Driver Engagement in Level 2 and Level 3 AVs Must Be Addressed
(4) It Is Vital to Establish a Public Consumer Database of AVs Similar to www.safercar.gov
(5) Cybersecurity and Electronics Standards Are Imperative and Fundamental Requirements
(6) NHTSA Needs More Resources
A Pew Research Center survey released on October 4 found that 56 percent of U.S. adults polled said they would not ride in a driverless vehicle.  Many respondents cited a lack of trust in the technology and safety concerns as reasons to avoid driverless cars. A bill that allows the auto industry to treat humans like test subjects, instead of setting up reasonable safeguards to keep them safe, could easily contribute to and compound consumer hesitation and anxiety.
This experimental technology should not be so dramatically accelerated without proper protections for the public. We urge you to adopt these improvements to S. 1885 when the Senate takes up the bill.
For the full letter, click here.