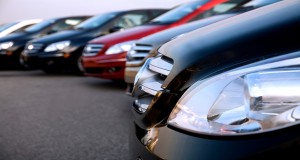 As the FTC states, "Unrepaired auto recalls pose a serious threat to public safety … defects that have been the subject of recalls have led to severe injuries and even death for many consumers." We agree with the tragic truth of this statement.
Yet, despite the FTC's acknowledgment of the imminent hazards that can be posed by unrepaired recalled vehicles, the proposed agreements would allow the respondent car dealers to advertise unsafe, unrepaired, defective recalled used cars with serious safety defects that have killed and injured people as "safe," "repaired for safety issues," or "subject to a rigorous inspection," without repairing the safety defects. They could do so if the advertising merely includes a contradictory, confusing, inadequate, and misleading disclaimer that the dealer sells cars that "may be subject to recalls for safety issues that have not been repaired" and the dealer subsequently provides other information that is also inadequate and much too late in the sales process to compensate for the initial false impression.
Instead of approving the proposed consent agreements, the FTC should withdraw and modify them so that they prohibit the dealers from engaging in false advertising regarding the safety of unrepaired recalled cars.
For the full comments, click here.