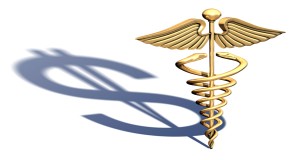 In 2010, Consumers Union reviewed the practice of non-profit health insurance carrier surplus accumulation. We determined that ten non-profit carriers, all Blue Cross and Blue Shield (BSBS) plans, including charitable plans and mutual plans, held over $9 billion in surplus by 2009.
Since enactment of the landmark Patient Protection and Affordable Care Act (ACA) five years ago, the landscape of insurance pricing and underwriting has changed enormously. In light of these changes, Consumers Union revisited our examination of nonprofit insurance carriers' surplus. Our re-examination finds that although the upward trajectory of surplus growth has slowed, many nonprofit carriers continue to hold surplus many times in excess of benchmarks set by regulators and the Blue Cross Blue Shield Association. While the current terrain of health insurance involves some new risks, it also includes government support and an expanded customer base. As we explain in this report, there is a place for surplus for each nonprofit health insurance carrier; however, policymakers should use the rate review process to protect consumers from excessive rates built on a presumed need for outsized surplus holdings, well beyond what is needed for solvency.
In the attached update report, we:
Review trends in nonprofit surplus growth since the ACA
Evaluate the criteria for rate review in light of non-profit carrier surplus
Consider how calculation for known risks should be incorporated in rate review.