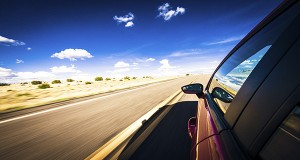 Consumers Union, the policy and mobilization division of Consumer Reports, writes regarding S. 1885, the AV START Act, which the Senate Commerce Committee is expected to consider at a markup tomorrow. This legislation, introduced by Senator Thune and Senator Peters, would make major changes to critical auto safety laws and procedures in the interest of speeding up the rollout of highly automated vehicles (HAVs), including self-driving cars.
As introduced, S. 1885 would set up a separate legal framework for these vehicles that would be significantly weaker than the safeguards for cars on the road today. It would not adequately protect consumers or ensure that the self-driving cars of the future will be safe. Accordingly, we urge you to vote no on the AV START Act unless the bill is amended to put safety first, regardless of whether a human or computer is doing the driving.
Self-driving cars and their component automated driving systems (ADS) have enormous potential to make our roads safer by significantly reducing crashes attributable to driver error, and to improve mobility for millions of older Americans, individuals with disabilities, and other consumers nationwide. As it pursues the promise of self-driving cars, we have urged Congress to embrace innovation—but also accountability, by requiring sensible, enforceable, evidence-based measures to protect consumers against new hazards that may emerge.
The current version of S. 1885 includes certain provisions consistent with this vision, such as the requirement for manufacturers of HAVs and ADSs to submit safety evaluation reports to the National Highway Traffic Safety Administration (NHTSA) and develop cybersecurity plans to safeguard occupants and their data from unauthorized intrusions. However, we are very concerned about other provisions in the bill that would undermine safety. As introduced, the AV START Act would:
Allow hundreds of thousands, possibly millions, of cars on the market that are exempt from federal safety standards and do not adequately protect occupants in a crash.
Invalidate state and local highway safety laws and undermine traditional state and local roles, including supervision of the safe operation of vehicles on public roads.
Ignore critical recommendations by the National Transportation Safety Board (NTSB) to help ensure the safety of the partially automated, Level 2 vehicles that already are on the market, which are based on the NTSB's findings that Tesla's "Autopilot" driver-assist system played a major role in the May 2016 fatal crash of a Model S in Florida.
Before being approved by the Senate Commerce Committee, S. 1885 needs critical improvements to ensure that it enhances the safety and security of Americans on our roads.
For the full letter, click here.