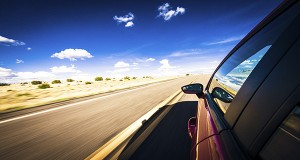 Self-driving cars have enormous potential to make our roads safer by significantly reducing crashes attributable to driver error. To realize this promise, safety truly must be the number one priority, as the Department has indicated it is. As automated driving systems improve mobility for millions of consumers, including seniors, underserved populations, and people with disabilities, companies and policymakers should not be satisfied with vehicles being equally safe as traditional vehicles or merely marginally safer. They should set a higher bar, in the form of a clear expectation that these systems should significantly improve safety and continually build on previous safety gains.
To demonstrate that they are meeting this expectation, companies should show the public—not just tell them—the safety benefits of their automated driving systems. They should share safety data, explain how they are accounting for various elements of safety, and generally present clear, accurate, and unbiased information about automated driving systems, including in marketing and in-car notifications. Companies should not undermine safety by deploying automated driving technologies in an irresponsible manner, by overselling these technologies' capabilities or failing to appropriately communicate their limitations, or by neglecting to design systems with appropriate checks on foreseeable use and misuse. Such missteps can cost lives.
The ADS 2.0 document produced by the Department of Transportation and NHTSA provides a starting point for entities developing automated driving systems. It includes voluntary guidance for these systems, outlining safety elements that companies are encouraged to consider and report on in safety self-assessments disclosed to the public and available to NHTSA. ADS 2.0 also includes technical assistance for states, such as best practices for state legislatures and state highway safety officials considering how to properly regulate these systems. This document—which, according to NHTSA, reflects a "nonregulatory approach" to automated driving safety—should be bolstered by the agency and supported by additional tools and resources from Congress that would help NHTSA fully perform its statutory mission: to reduce traffic deaths and injuries by prescribing motor vehicle safety standards and carrying out needed safety research and development.
Self-driving vehicles would represent the single biggest change in the relationship between cars and their occupants since the invention of the motor vehicle itself, and warrant diligent oversight at every step of their development to ensure that they are safe. We provide feedback to NHTSA on components of the ADS 2.0 document that give companies and states appropriate guidance, as well as areas that we recommend be stronger in order to better safeguard all consumers on our roads. We urge the agency to incorporate this feedback into its ongoing activities and the next version of the guidance that it intends to release in 2018. In the meantime, entities developing automated driving systems should implement, follow, and surpass NHTSA's guidance reflected in ADS 2.0, and not treat it as voluntary.
I.  Submission of the Safety Self-Assessment Should Be Required, and NHTSA Should Take Steps to Ensure It Gets the Detailed Safety Data Needed to Protect Consumers
II.  NHTSA Should Make Its ADS Guidance More Robust—Not Take Steps Backward
III.  NHTSA Should More Strongly Emphasize Independent, Third-Party Validation of ADSs
IV.  The Guidance to States Is Generally Appropriate, and Should Be Expanded
V.  The Proposed Information Collection Is Necessary, but Likely Inadequate for the Agency to Properly Perform Its Functions
For the full comments, click here.