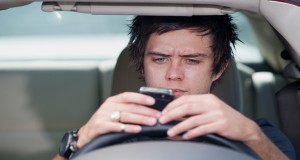 Consumers Union supports and shares NHTSA's goal of reducing distracted driving, a major safety problem that has grown into an epidemic. Driver distraction is associated with approximately 10% of fatal crashes—representing some 3,500 deaths on our roadways last year—and 16% of all crashes, in which more than 400,000 people are injured annually. According to NHTSA, the primary distraction for those involved in crashes is often visual-manual interaction, in which drivers look away from the road to manipulate something with their hand. Fatalities resulting from distraction-affected crashes rose 8.8% from 2014 to 2015, which is a greater rate than the overall increase in fatalities that occurred. Preliminary figures for 2016 indicate that overall fatalities continue to rise, and we are concerned that distraction may be a significant part of the reason why.
To address distracted driving, we have long encouraged a coordinated effort involving driver education, strong laws, strict enforcement, and technology solutions.
For the full comments, click here.