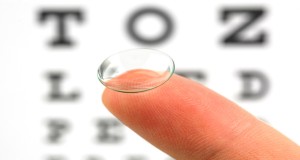 Comments of Consumers Union
Contact Lens Rule
16 CFR Part 315, Project No. R511995
Consumers Union, the policy and advocacy division of Consumer Reports, appreciates the opportunity to comment on the Commissions' review of the Contact Lens Rule.  We strongly supported the Fairness to Contact Lens Consumers Act of 2003.  We believe the Act, and the Contact Lens Rule implementing it, have significantly benefitted consumers by enabling them to comparison shop for their contact lenses, for lower cost and greater convenience for a necessity that can be a significant budget expense.
Previously, consumers often had difficulty obtaining a copy of their prescription, which effectively meant they had to obtain their lenses from their eye doctor, or from their eye doctor's designated supplier.  Under the Act and the Rule, consumers have the right to obtain a written copy of their prescription, at no additional cost, and the right for a retailer to verify the prescription within 8 business hours.  The Rule prevents eye doctors from tying the medical service to the product sale, enabling effective competition and meaningful consumer choice.
For more, click here.