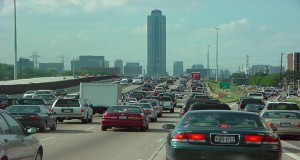 It may be frigid throughout regions in the U.S., but gas prices are ticking back up because refineries are holding back capacity in advance of the return to summer blends of gasoline and increased driving that warmer weather will bring.
Fortunately, lower gas prices haven't lulled most consumers into wasting fuel and money.  Consumer Reports' recent nationally representative survey of 1,009 adults shows that consumers still highly value fuel economy and want to keep new fuel-efficient innovations flowing.  Some of the survey findings:
88% of car owners expect their next car to have the same or better fuel economy, with 50% expecting better.
73% agree that the U.S. government should continue to increase fuel-efficiency standards and enforce them.
76% are willing to pay extra for a more fuel-efficient vehicle if they can recover the additional cost through lower fuel costs within 5 years.
87% agree that automakers should produce a greater variety of cleaner, more fuel-efficient vehicles.
The bottom line is that automakers have improved fuel economy for vehicles in every class, while also adding tons of other technology and safety features.  Still, it makes sense to pay attention to fuel economy labels and Consumer Reports' ratings for best value and operating costs.  That way you can be sure your vehicle is affordable to maintain and fuel, no matter what gas prices are like in the future.
###
The Consumer Reports National Research Center fielded this survey August 14 – 17. The interviews were conducted by ORC International via their Telephone CARAVAN® survey, using two probability samples: randomly selected landline telephone numbers and randomly selected cell phone numbers. The split is roughly 60% landline and 40% cell phone. The full sample consisted of 1,009 adults (18 years of age and older) living in the continental United States. The margin of error is +/- 3.1%, +/-3.3%.