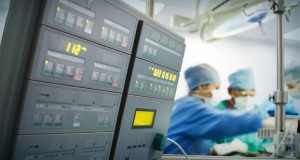 On July 16th, Consumers Union submitted to the federal government comments on a proposed modification to the health IT program formally known as Medicare and Medicaid Electronic Health Record Incentive Programs for 2014, commonly known as the "Meaningful Use" program. This and other Health Information Technology (health IT) programs are key drivers to improve health outcomes, empower patients to participate actively in their care, generate research data to improve population health, and enhance the effectiveness of the American health system.
The proposal we responded to — which delays full implementation of the Meaningful Use program — is disappointing for consumers and consumer advocates. Given the promise health IT offers for American healthcare, delays are unacceptable. However, because of technology and roll-out delays, we reluctantly recognize the necessity of more time for implementation. We, therefore, urged restraint in such delays and diligence in using the additional time to bolster the program for the benefit of patients and consumers.
In particular, we urged rulemakers to:
Limit the extension to only those healthcare providers with legitimate needs for delay;
Use the additional time to strengthen the program by re-evaluating recent decisions that went against consumers' interests
Attend to the pressing issue of lack of interoperability between providers' health IT systems; and
Make sure that the third and final stage of the program is well-designed and in the best interest of consumers as well as their providers.