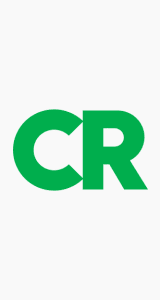 Comments of Consumer Reports to the
National Highway Traffic Safety Administration on the "Federal Motor Vehicle Safety Standards: Child Restraint Systems" Notice of Proposed Rulemaking
Docket No. NHTSA-2020-0093
Consumer Reports (CR), the independent, nonprofit, and nonpartisan organization,1 welcomes the opportunity to submit comments to the National Highway Traffic Safety Administration (NHTSA) on the notice of proposed rulemaking (NPRM) to amend Federal Motor Vehicle Safety Standard (FMVSS) No. 213, "Child restraint systems." This notice includes proposals to revise FMVSS No. 213 in several ways to help ensure the continued effectiveness of child restraint systems (CRSs) in current and future vehicles. It also includes discussion of additional topics relevant to the standard.
Among other proposed revisions to FMVSS No. 213, NHTSA seeks to update the standard seat assembly used to test CRSs for compliance with the dynamic performance requirements; adjust some of the standard's owner registration and labeling requirements; and streamline the agency's use of anthropomorphic test devices (ATDs or "test dummies") to assess restraint performance. The NPRM also includes discussion of additional areas the agency has analyzed or considered but for which it is not proposing revisions at this time. The notice furthermore requests comment on several developments in the field of child passenger safety, including research findings that raise safety concerns associated with some types of CRSs.
Consumer Reports supports numerous elements of the NPRM, but also notes there are various areas in which NHTSA is missing opportunities to improve safety in the marketplace more forcefully and in a timely manner. We offer the following comments on subjects about which our research, testing, analysis, and policy experience lead us to a defined position.