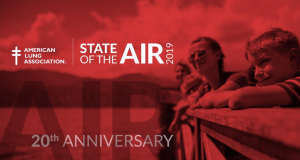 Findings show importance of strengthening America's vehicle emissions policies
America's air is getting worse, and a new analysis by the American Lung Association finds that 4 in 10 Americans are living with unhealthy breathing conditions.
These findings are part of the organization's 20th annual 'State of the Air' reportcard, sounding the alarm that our current transportation system is compromising our right to clean air, putting health — and lives — at risk. We should all have access to reliable, fuel-efficient, low-polluting transportation no matter our needs, but most transportation options still have a long way to go in becoming low or zero-emission.
Among the alarming findings is that particle pollution worsened in many cities across the country, and that the number of Americans exposed to unhealthy air increased to about 141 million. The U.S. also recorded more days than ever before when air quality reached "emergency conditions" and was considered hazardous.

Living with unhealthy levels of air pollution puts people at greater health risk, such as lung cancer and stroke, according to the World Health Organization. Vulnerable populations, such as infants, the elderly, and people with chronic respiratory or cardiovascular diseases, are especially threatened by unhealthy air.
To better understand how to improve the quality of the air we breathe, it is important to identify the sources of pollution. The American Lung Association's new analysis categorizes the types of pollution into two categories:
Particle Pollution, known as "soot"

Ground-level Ozone, known as "smog"
Both soot and smog are created primarily by vehicle tailpipe emissions, in addition to power plants and smokestacks.
California cities are especially challenged by both soot and smog. The American Lung Association says California's large population, reliance on gasoline and diesel-powered cars and trucks, warm weather, propensity for wildfires, and unique topography make it especially susceptible to smog. This helps explain why 7 of the Top 10 smoggiest cities in the country are in the Golden State, according to the 'State of the Air' report. Without strict laws on tailpipe emissions and power plants, California's air quality would be even worse.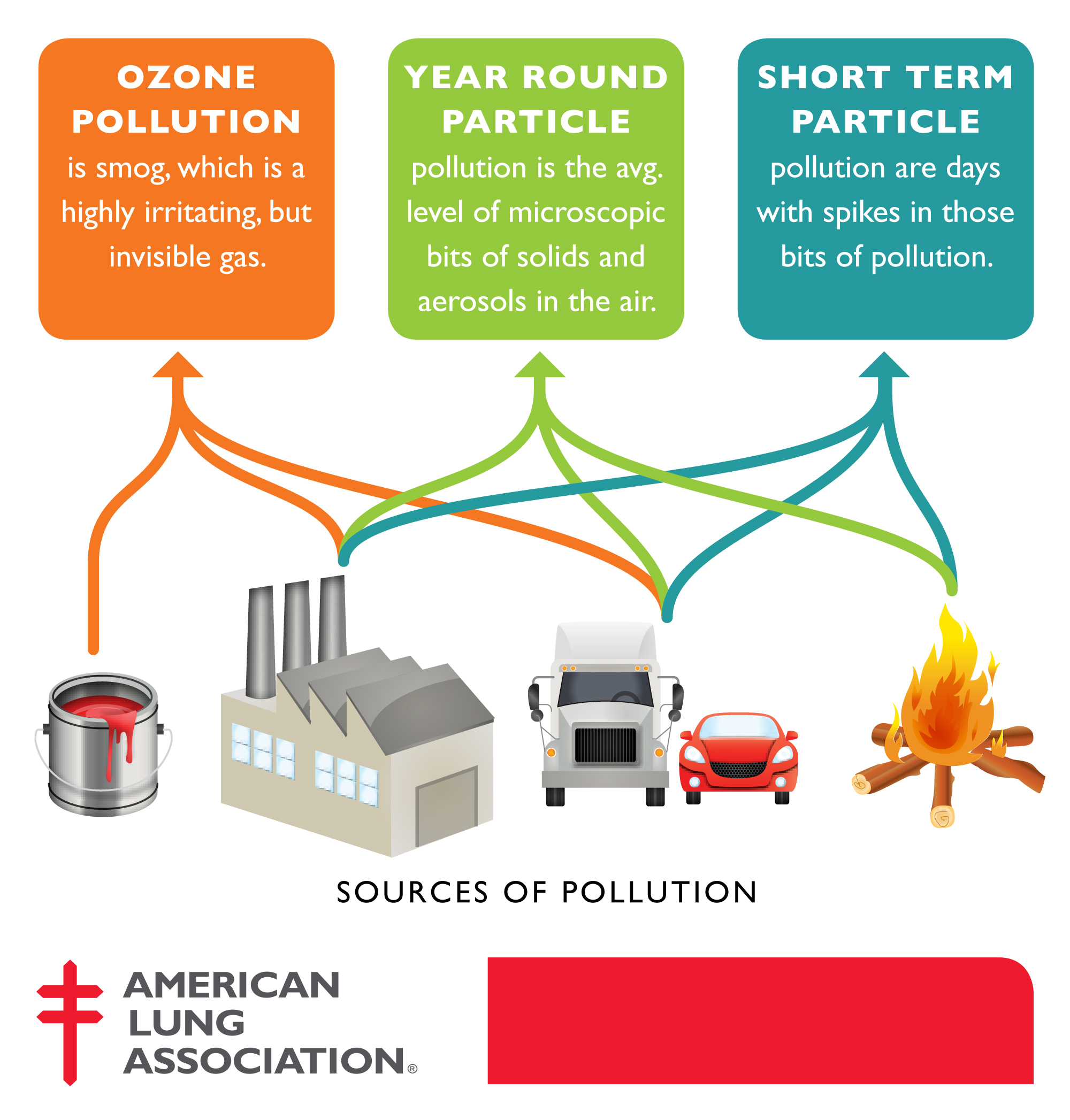 For this reason, the American Lung Association identified several emissions-related U.S. policies that should be fiercely protected, such as:
Cleaning up our air will require protecting and strengthening these and other policies designed to protect consumers and provide cleaner and more efficient ways to travel. Policies that expand access to cleaner cars, renewable energy use, and improve energy efficiency should be prioritized.
To learn more about what you can do to reduce emissions, Consumer Reports has several helpful options:
And to see the full 'State of the Air' report by the American Lung Association, please see their website: Lung.org/sota