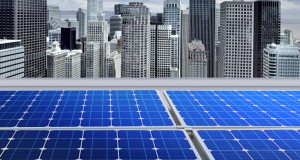 Earlier this month California Governor Jerry Brown released a revised state budget, and the Greenlining Institute has issued a press release praising the new funds available to support AB32 and SB 535 projects.
AB 32, The Global Warming Solutions Act, generates revenue from the sale of carbon permits through the cap-and-trade program, and SB 535 requires that 25% of those funds benefit the most heavily polluted and disadvantaged neighborhoods, with at least 10% supporting projects located within these communities. These funds have already started to make an impact on the people living in these neighborhoods by creating new jobs, improving transportation, and helping residents lower their utility bills.
The revised budget issues new funding, with at least $559 million in cap and trade funding now going to underserved communities.  According to the Greenlining press release, some of the increased funding will support the following;
These initiatives are improving air quality and decreasing emissions to fight climate change while at the same time rectifying some of the ill effects of poverty by providing more options for low-income households.