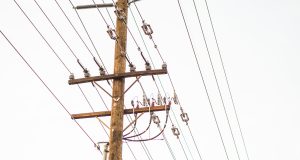 January 15, 2018
WASHINGTON –  Consumers Union today announced its support for a legislative package introduced in the Virginia State Senate by Sen. John Chapman "Chap" Petersen to protect utility customers and ensure fair practices by utility companies across the state.
"The legislation presented today will pave the way for the State Corporation Commission to require Dominion Energy VA to return hundreds of millions of dollars owed to its customers," said Shannon Baker-Branstetter, senior policy counsel for Consumers Union, the policy and mobilization division of Consumer Reports. "If enacted, the changes proposed in this package will also give consumers a bigger voice in the oversight of utility companies to ensure consumers are protected from unfair practices."
In 2015, Dominion Energy Virginia lobbied successfully for a bill to freeze utility rates in the name of protecting consumers from possible costs of the EPA's Clean Power Plan. The actual impact of that bill, SB 1349, was to freeze funds that were owed to their customers after the utility overcharged its ratepayers. Dominion's Virginia customers are now owed over $130 million in refunds – an amount that could grow to $1 billion by 2020, if the law is not repealed, as would be required under Sen. Petersen's proposals. The 2015 bill also limited the regulatory authority of the VA State Corporation Commission, which is responsible for regulating monopoly utilities and ensuring fair prices for consumers, while allowing a generous rate of return for utility companies.
Senator Petersen's legislative proposals (comprising of S.B.9, S.B. 11, and S.B. 13) aim to rebalance the scales in favor of consumers. The provisions include: re-empowering the State Corporation Commission to review Dominion earnings and order refunds when necessary, adding two new members to the SCC who will represent the consumer interest, and establishing funding for the SCC to commission independent research by non-utility-funded experts. Together, these provisions provide more oversight to check Dominion's actions and rebalance the scales of power so that residential consumers are protected and fairly represented in decision making that affects their daily lives and monthly bills.
"Consumers Union's mission is to stand up for consumers and these proposals do just that," said Baker-Branstetter. "We call on Virginia's representatives to support this legislation to make consumers whole and restore the public interest to utility policy in the Commonwealth of Virginia."
————-
Media Contact: Jason Kuruvilla, jason.kuruvilla@consumer.org, 202-719-5923