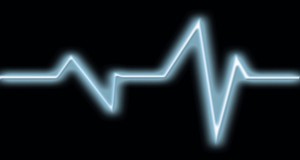 Wednesday, May 3, 2017
WASHINGTON, D.C. — Rep. Fred Upton is reportedly set to introduce an amendment to the American Health Care Act that would provide $8 billion over the course of potentially five years to states that opt-out of community rating and return to allowing insurers to charge those with preexisting conditions far more.
While the amendment has been described as a way to reduce costs for people with preexisting conditions, Consumers Union, the policy and mobilization arm of Consumer Reports, warned that it would be too little, too late to help those with preexisting conditions keep or afford insurance.
"This amendment is like slapping a band-aid on a broken bone and expecting it to heal — it's a drop in the bucket in terms of actually providing protections for the millions of people insurers consider to have preexisting conditions. Estimates have concluded that functioning high-risk pools could cost more than $1 trillion over ten years, far more than has been offered in any ACA replacement proposal to date," said Betsy Imholz, Special Projects Director for Consumers Union.
Consumers Union Fact Sheet: Creation of High-Risk Pools Would Imperil the Most Vulnerable Consumers
"Moreover, this latest amendment does nothing to fix the fundamental problems with the core legislation. Even with this addition, an estimated 24 million people will still lose healthcare. Medicaid will still be devastated. Consumers will still face higher prices. States can still opt-out of Essential Health Benefits, allowing insurers to sell plans without any meaningful coverage and reinstate caps on annual and lifetime limits. Just like the coverage that would be offered under this bill, the American Health Care Act is junk that just doesn't work for consumers," Imholz said.
Consumers Union Fact Sheet: Essential Health Benefits Protect Consumers from Junk Insurance, Guarantee Crucial Coverage
Consumers Union strongly opposes the American Health Care Act and is urging consumers to call 1-855-977-1770 and tell their Representatives to oppose the AHCA. For more information, visit www.ConsumersUnion.org/protect-our-healthcare.
***