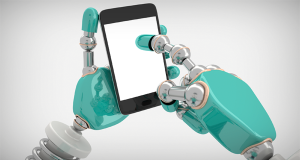 January 19, 2015
Consumers Union Calls On Top Phone Companies to Offer Effective Call-Blocking Tools
SAN FRANCISCO, CA — Consumers Union, the policy and advocacy division of Consumer Reports, applauded Time Warner Cable today for making it easier for their digital phone service (VOIP) customers to take advantage of Nomorobo, a leading third party robocall-blocking tool.  The consumer group urged the top phone companies to follow Time Warner Cable's lead by offering Nomorobo or a similar free call-blocking service directly to their customers.
Consumers Union's End Robocalls campaign has mobilized hundreds of thousands of consumers across the country to call on the nation's top phone companies to offer their customers free tools to stop unwanted robocalls.  Over 550,000 people have signed Consumers Union's petition urging AT&T, CenturyLink, and Verizon to take action.
"Consumers are demanding relief from robocalls that ring all day long and are used by fraudsters peddling the latest scams." said Tim Marvin, who heads up Consumers Union's End Robocalls campaign.  "Time Warner Cable deserves credit for making it easier for their customers to stop robocalls in their tracks.  It's time for the top phone companies to show they are taking this problem seriously by offering effective call-blocking tools like Nomorobo."
Last fall, Consumers Union issued a report that identified a number of existing technologies, including Nomorobo, that phone companies could use to block unwanted robocalls from reaching their customers.
Nomorobo is a filtering service that blocks "blacklisted" phone numbers that have been reported to the Federal Trade Commission as "Do Not Call" list violators, along with other numbers that consumers have indicated were used by robocallers.  If someone calls a VOIP customer who has enabled Nomorobo, the service allows the customer's phone to ring at the same time the call is connected to Nomorobo servers.  If the call originates from a blacklisted number, the service ends the call after one ring.
While Nomorobo is currently compatible with the VOIP service offered by most major phone companies, including AT&T and Verizon, many consumers are unaware of the service and must download the tool and install it on their own.  Time Warner Cable has simplified that process by enabling their VOIP customers to turn Nomorobo on and off by adjusting the online settings of their account.  Nomorobo received high marks from Consumer Reports readers who recently tested the service along with other call-blocking tools.
###
Contact:  Michael McCauley, mmccauley@consumer.org, 415-902-9537 (cell) or James McQueen, jmcqueen@consumer.org, 914-378-2839