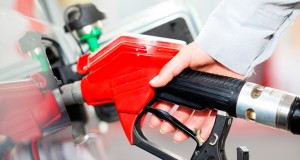 Thursday, Oct. 12, 2017
WASHINGTON – A new bill, HR 4011, introduced today by Rep. Fred Upton (R-MI) and Rep. Debbie Dingell (D-MI), would weaken the federal standards for vehicle fuel efficiency, depriving consumers of more fuel efficient choices and leading them to spend billions more at the pump. If passed, the bill would stall progress on increasing vehicle efficiency across the board and could saddle new car buyers with an average of $1,600 in additional fuel costs over the life of the vehicle.
"This bill delivers a windfall to automakers at the expense of consumers who would end up paying more at the pump," said Shannon Baker-Branstetter, senior policy counsel for Consumers Union, the policy and mobilization division of Consumer Reports. "Americans who depend on larger vehicles and trucks for work or family needs would suffer most."
The current fuel economy program already provides extensive flexibility for automakers to produce fuel-efficient vehicles. These standards were put in place in 2012, when car companies agreed to nearly double the fuel economy of their cars and trucks by 2025. Companies can currently generate credits for overcompliance for up to three years, which can be used up to five years in the future, but this bill gives automakers even more retroactive credit. Retroactively extending these credits to vehicles sold over five years ago would dampen incentives for future improvements to automotive efficiency and decrease the average efficiency achieved by the program. In fact, some automakers could potentially avoid making any improvements in fuel efficiency for the next four years under this bill.
The bill would also allow manufacturers to transfer three times more credits from cars to trucks than currently allowed, reducing the need to deploy technologies in trucks and SUVs, which have the most room for improvement and have been improving the fastest in recent years. The combined provisions of the bill would allow automakers to significantly slow the progress toward more efficient vehicles and therefore cost consumers billions in higher fuel costs.
According to Consumers Union's most recent survey, consumers want vehicle efficiency to improve and the fuel savings associated with it. In June, Consumers Union released the findings of a new survey that found overwhelming, bipartisan support for increasing vehicle efficiency, even as gas prices remain low. Nearly 9 in 10 Americans say they want to see vehicles of all types continue to improve, including 8 in 10 who support continued increase among SUVs and trucks. Over 70% said they want the federal government to continue to set higher efficiency standards.
Yet, the House bill is another in a series of attempts to weaken the federal efficiency standards in recent months. In May, a similar bill to weaken fuel efficiency standards was introduced in the Senate. In March, the White House signaled its intentions to delay fuel efficiency targets set for 2022-2025 and proposed massive cuts to EPA's auto emissions testing lab, which was responsible for uncovering misleading fuel efficiency labeling by a number of automakers in recent years. The Environmental Protection Agency and the National Highway Traffic Safety Administration have both initiated processes to roll back MY 2022-2025 rules and even raised the possibility of re-opening MY 2021 to reconsideration. Taken together, these efforts are a significant shift in favor of industry demands that would force consumers to bear increased fuel costs and exposure to harmful emissions.
"When consumers are budgeting money for a new car or truck, they would rather put more money toward getting the best possible vehicle and less on gas," continued Baker-Branstetter. "Instead of more attempts to roll back the vehicle efficiency standards, we should encourage further innovation to develop cleaner, more efficient cars that save consumers money."