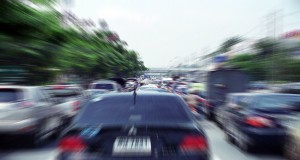 September 12, 2017
WASHINGTON, D.C.—The U.S. Department of Transportation today released revised policy guidance for automated vehicles, including self-driving cars. The guidance, which provides a voluntary framework for companies to follow as they roll out automated driving technologies, replaces a similar document (PDF) issued by the previous administration in September 2016.
Consumers Union, the policy and mobilization division of Consumer Reports, criticized today's move to weaken oversight of automated vehicles by the Department and the National Highway Traffic Safety Administration (NHTSA), the country's primary auto safety regulator.
David Friedman, director of cars and product policy and analysis for Consumers Union, said, "This is a clear step backward for consumer safety that sends a troubling message about the Transportation Department's priorities under the new administration. On the same day that the NTSB announced Tesla's Autopilot system played a 'major role' in a May 2016 fatal crash, Secretary Chao indicated that the Department will go easy on automakers, and that it will expect them to do less to verify the safety of emerging automated vehicle systems. It's an abdication of responsibility.
"Self-driving cars have enormous potential to improve mobility and safety on our roads. But innovation must be accompanied by sensible, strong federal oversight. The Department of Transportation should be asking more of automakers, not less. NHTSA needs to be empowered to protect consumers against new hazards that may emerge, and to ensure automated systems work as they're supposed to without placing consumers at risk. Given the Administration's approach, it is more crucial than ever for Congress to substantially improve its automated vehicle legislation to prioritize safety and empower NHTSA," Friedman added.
William Wallace, policy analyst for Consumers Union, said, "In today's remarks, Secretary Chao indicated that safety should always be the top priority; however, the guidance released today prioritizes auto industry requests over consumer safety. Instead of bolstering NHTSA's ability to receive crucial safety data from companies—which the agency needs to determine which systems might place consumers at risk and to identify defects before people get hurt—the guidance minimizes the information companies are asked to give the agency. It also tries to sideline state and local authorities from playing a role in highway safety that is entirely appropriate.
"What's more, in direct contrast to the NTSB's recommendations made earlier today, the guidance effectively tells consumers with Level 2-capable cars: you're on your own. And it removes a critical section addressing additional tools and resources the agency may need to effectively oversee self-driving vehicles. It wouldn't serve consumers if NHTSA were to be an agency that only takes action once people are being injured or killed," Wallace added.
Working side by side with consumers, Consumers Union consistently has advocated for more robust protections in the emerging automated vehicle landscape, including by urging the Department of Transportation to strengthen the September 2016 policy guidance. The organization has educated policymakers with Consumer Reports test results and journalism, urged action against unsafe or misleading automated driving features, and provided feedback on administrative and legislative proposals, both informally and in testimony before NHTSA and Congress.