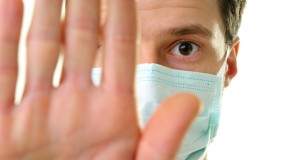 Friday, October 30, 2015
Board Decides Not to Require All Doctors on Probation to Notify Patients; Passes Motion to Develop Plan for Ensuring Public is Better Informed
SAN DIEGO, CA – The Medical Board of California voted today to deny an administrative petition submitted by Consumers Union, the policy and advocacy division of Consumer Reports, that would have required all doctors on probation to notify their patients.
At the same time, the Board passed a motion to establish a task force to review the petition more closely and develop a plan incorporating certain elements of the petition to improve how it informs the public about problem doctors. A board committee will also review how it handles violations of probation.
"Californians deserve to know when their doctor is on probation for a serious offense that could put their health at risk," said Lisa McGiffert, manager of Consumers Union's Safe Patient Project. "Today's hearing made clear that the Medical Board is taking this issue seriously and understands that it needs to do more to ensure Californians aren't left in the dark. We look forward to working with the Board so that patients are properly informed when their doctor has a history of serious misconduct."
Nearly 500 doctors in the state are on probation for a variety of serious offenses that have jeopardized their license to practice. Doctors are put on probation by the Medical Board for a number of offenses, including repeated gross negligence, serious substance abuse, sexual misconduct, and other miscellaneous violations. Doctors on probation must disclose their disciplinary status to hospitals and malpractice insurers, but they have no obligation to tell their patients. Instead, the Medical Board posts information about California doctors who are on probation on its website and distributes that information upon request.
After Consumers Union filed its administrative petition in early October, the Medical Board launched a public education campaign about how patients can search for their doctor's disciplinary record online. But the Medical Board's website is not user friendly and the information it provides is difficult to understand, according to Consumers Union. Seniors and low income Californians who may not have easy access to the Internet have an even tougher time getting the information they need. Members of the Medical Board acknowledged these problems at today's hearing and the task force it established has been charged with addressing these issues.
"The Medical Board's public education campaign falls far short of what is needed to ensure patients are properly informed when their doctor is on probation," said McGiffert. "We are pleased that the Medical Board acknowledged today that it must address these shortcomings and do a better job informing the public about problem doctors."
In 2012, the staff of the Medical Board of California recommended that doctors on probation should be required to inform their patients, however that proposal was rejected by the Board, which is made up mostly of doctors.
The California Research Bureau found that doctors who have been sanctioned by the Medical Board for serious offenses are far more likely to be disciplined in the future than doctors who have not been sanctioned. The Medical Board's own research reached the same conclusion. It found that 17 percent of the 444 doctors who were actively practicing while on probation during FY 2011-2012 and 2012-2013 required additional discipline or surrendered their licenses while on probation. By comparison, similar research has found that less than 1 percent of doctors who were unsanctioned were subsequently disciplined during a follow-up period studied.
For a list of California doctors on probation as of September 29, 2015 compiled by the Medical Board of California and obtained by Consumers Union in accordance with the California Public Records Act, see California Doctors on Probation. In addition to the physicians listed in this spreadsheet, an additional 48 physicians were issued probationary licenses by the Medical Board and continue to be on probation as of September 29, 2015.
Contact: Michael McCauley, mmccauley at consumer.org, 415-431-6747, ext 7606 or 415-902-9537 (cell)