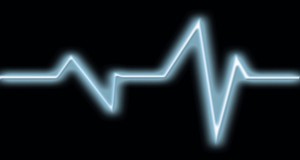 Consumers Union hosts Advocates for Meetings with Lawmakers
February 2, 2017
WASHINGTON, D.C. — Fred Taft of Georgetown, ME, is joining Consumers Union, the policy and mobilization arm of Consumer Reports, to urge Maine lawmakers not to repeal the Affordable Care Act without a comprehensive plan that would guarantee affordable, accessible care for all consumers.
Fred Taft will travel to Washington, D.C. to share how the Affordable Care Act has helped his family. He will meet with Senator Collins, members of Maine's Congressional delegation and their staff as Congress moves forward on repealing the ACA.
When Fred's wife left her job to start her own social work practice, they lost their coverage and were forced to purchase expensive coverage with high co-pays and deductibles, fewer benefits, and no prescription coverage at all. While Fred became eligible for Medicare when the Affordable Care Act was enacted, his wife and son turned to an agent to find new coverage at a lower cost with far improved benefits. Without the Affordable Care Act, the Taft family could potentially lose their coverage and face much higher prices for less comprehensive coverage.

Laura MacCleery, Vice President of Policy and Mobilization for Consumer Reports, said, "Repealing the Affordable Care Act without a comprehensive replacement plan could mean very real, serious consequences for American families. It's critical that members of Congress hear directly from constituents who depend on the ACA and its protections. Any effort to repeal the law without a simultaneous replacement that, at a minimum, maintains coverage and provides comparable consumer protections for those who are currently covered puts the entire market – and consumers – at risk."
Consumers Union has been a strong supporter of the Affordable Care Act. The group recently sent a letter to Congress, saying any move to repeal the law without a simultaneous replacement would be irresponsible. The consumer group has outlined principles that any potential replacement should meet and is sharing them with lawmakers during their meetings.
PLEASE NOTE: Consumers Union can connect reporters with consumers, including Fred Taft,, who have benefitted from the Affordable Care Act. For more information, contact Kara Kelber at kara.kelber@consumer.org.