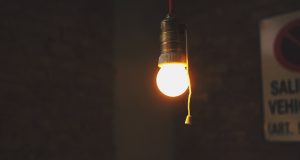 March 20, 2017
WASHINGTON – In a win for consumers in Florida, Gulf Power just announced their decision to rescind a proposal to raise fixed customer charges from $18.60 to $47.40, a 155 percent increase that would have raised the base utility charge to one of the highest in the nation. In January, Consumers Union, the policy and mobilization division of Consumer Reports, joined a coalition of concerned stakeholders from across the political spectrum to call on the Florida Public Service Commission to reject Gulf Power's proposal.  And dozens of concerned consumers vehemently spoke out against the proposal at public hearings.  
In response to today's settlement agreement, Shannon Baker-Branstetter, policy counsel for Consumers Union, issued the following statement:
"Gulf Power's decision to rescind their rate hike proposal is the right decision for their customers. The proposal would have taken away control from customers trying to save money by conserving energy. It would have required them to pay nearly $50 upfront every month, even before they turned on a light switch.
"The proposal was unfair and would have had a disproportionately negative impact on low-income families, seniors and others who strive to lower their energy bill.  It would have punished customers who conserve energy and discouraged energy efficiency, which help to lower demand and further lower bills.
"Today's decision is further affirmation that when consumers join together, we can make a difference that benefits everyone," Baker-Branstetter said.