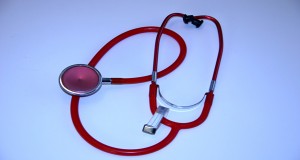 Friday, September 26, 2014
Governor Brown Vetoes Bill to Protect Medi-Cal Beneficiaries From Unfair Asset Recovery
Consumers Union Voices Disappointment And Vows to Reverse Unjust State Policy
SACRAMENTO, CA – Governor Jerry Brown vetoed legislation on Thursday that aimed to protect the families of California Medi-Cal beneficiaries from unfair asset recovery.  SB 1124 (Hernandez) would have limited the state's asset recovery from Medi-Cal beneficiaries' estates to the collection of assets required under federal law.  
California is one of just 10 states that have opted to seek more in collection of assets of Medicaid recipients than is required under federal rules.  This policy undermines the Affordable Care Act by discouraging those 55 and older from applying for coverage and puts hard-earned family homes in jeopardy, according to Consumers Union, the policy and advocacy division of Consumer Reports.     
"This is a blow for Californians trying to comply with the Affordable Care Act by getting required coverage," said Betsy Imholz Special Projects Director for Consumers Union.  "They should not have to choose between getting healthcare and having a secure home for their families.  The cost of this bill to the state, if any, is minimal compared to the harm to hardworking Californians. We will come back next year to reverse this unjust policy, address the Administration's technical concerns and secure peace of mind for California families."
Currently, the state seeks to recover the cost of nearly all medical services from the estates of those who received Medi-Cal when they are 55 or older. This includes repayment of managed care payments to plans, at an estimated cost of hundreds of dollars per month plus seven percent interest, even if the consumer does not utilize any medical services.  This approach forces lower-income Californians to choose between getting needed medical coverage and saving a family home for their children.
Low-income Californians eligible for Medi-Cal are ineligible for any other subsidized coverage. If deterred from enrolling in Medi-Cal, they will likely be unable to afford other coverage and will face increased risks to their health and family finances. Furthermore, California must cover 50 percent of the collection expenses, then send back everything collected to the federal Centers for Medicare and Medicaid for the first three years, and then 90% after that time.  In other words, California would see very little financial benefit from the more aggressive asset recovery policy.
As it stands now, Medi-Cal estate recovery for routine health services forces lower income Californians to weigh the possibility of estate recovery against receiving needed preventive and other basic healthcare services.  SB 1124 would have required the state to collect only what is required under federal law (i.e. amounts paid for nursing facility and home and community-based services and associated costs for individuals over age 55).  The bill also would have improved disclosure to Medi-Cal beneficiaries of the recoverable amounts paid on their behalf, ensuring that the newly expanded population of Californians eligible for Medi-Cal can receive coverage without worrying about the implications for their families' financial security.
###
Contact:  Michael McCauley, mmccauley@consumer.org or 415-431-6747