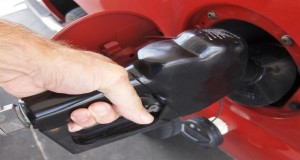 September 7, 2016
WASHINGTON, D.C. – Thanks to fuel economy standards, consumers buying a model year 2025 car or truck can expect thousands of dollars of savings over the life their vehicle, according to a new analysis by Consumers Union, the policy and advocacy division of Consumer Reports. The report finds that consumers' average net savings is approximately $3,200 per car and $4,800 per truck, if the current Corporate Average Fuel Economy (CAFE) standards for years 2022-2025 remain in place. If gas prices rise from today's historically low levels, the savings would rise to $5,700 per car and $8,200 per truck.
"By meeting the CAFE standards for 2025, automakers will help save consumers money on operating costs and protect against future gas price shocks," said Shannon Baker-Branstetter, Energy Policy Counsel for Consumers Union. "Unfortunately, we are seeing some automakers and auto industry trade groups launch an effort to weaken these reasonable and achievable standards."
The Environmental Protection Agency (EPA) and the National Highway Traffic Safety Administration (NHTSA) are currently reviewing the fuel economy standards for years 2022-2025 to determine whether to alter the standards in any way. As part of their review, officials in July released a study of market conditions and technologies available to meet the standards. This new CU report incorporates data from that Technical Assessment Report (TAR) and is an update from an earlier CU analysis issued in May. The federal report also found that:
Automakers are developing and deploying new technologies at significantly faster rates and scale than previously anticipated, including improvements to engine start/stop, continuously variable transmissions, high compression engines, and 48-volt batteries, among other technologies;
The costs of these technologies are expected to be similar or slightly lower than initially anticipated;
Automakers can meet the standards primarily through advancements to traditional gasoline engines, with limited deployment of newer hybrid, all-electric or plug-in electric engines; and
Automakers are over-complying with today's standards (even while experiencing record sales and record profits).
The updated CU analysis also finds that consumers can expect immediate savings from lower fuel consumption. As most consumers finance new vehicle purchases, compliance costs are spread out over the average loan term (between 5-6 years). With annual fuel savings outweighing annualized compliance costs, consumers can expect net positive savings, starting in the first month of ownership. Those savings accelerate when loan payments end, typically after year six.
This report follows a recent CU survey published in June that found strong consumer demand for more fuel efficient vehicles. Over 80% of respondents believe increasing fuel economy is important and a strong majority (70%) believes government should continue to set the standards for higher efficiency. More than half of all Americans expect higher fuel efficiency in their next vehicle purchase.
"Despite low gas prices, automakers are already beating today's fuel economy standards and the government's analysis illustrates that automakers have the ability to meet the 2022-2025 standards," said Baker-Branstetter. "Our analysis shows that meeting the standards is not only possible, but doing so means more money in consumers' pockets."
This report bases the costs of complying with 2025 CAFE standards on assumed incremental technology costs for new vehicles, as estimated by NHTSA and the EPA using automaker data, along with associated insurance and maintenance costs. Fuel savings are based on an analysis of estimates for miles driven using future gasoline prices from the Energy Information Administration.
A full copy of the report is available online at http://consumersunion.org/research/fueling-savings-report/
——————-
Contact: Jason Kuruvilla, jason.kuruvilla@consumer.org, 202-462-6262