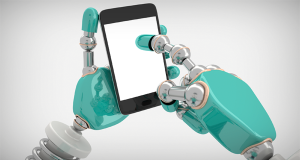 May 27, 2015
Consumer group calls on phone companies to offer customers free, effective tools to stop unwanted calls
WASHINGTON, D.C –  Federal Communications Commission Chairman Tom Wheeler today proposed rulings on petitions before the FCC in order to limit unwanted robocalls, text messages, and telemarketing calls.
Industry has been pressing the FCC to loosen its rules and open the floodgates to more annoying robocalls to consumers.  The FCC today chose to stand up for consumers by moving forward to tighten rules, close loopholes and hold companies accountable when it comes to unwanted calls and texts.
Consumers Union has launched a national campaign against robocalls at Endrobocalls.org.  More than 320,000 consumers have signed CU's petition calling on the top phone carriers to offer their customers free, effective call-blocking tools.
One of today's big victories for consumers was the Chairman's recommendation that there is no legal basis for phone companies to prevent consumers from using call-blocking technologies.  Some phone companies had maintained that they did not have the legal authority to offer call-blocking tools to their customers.
Delara Derakhshani, policy counsel for Consumers Union, said, "This should clear the way for companies to offer the call-blocking tools that people want to stop robocalls from invading their homes morning, noon and night.  Millions of fed-up consumers could finally get some real relief."
Timothy Marvin, grassroots organizer for Consumers Union, said, "The response to our campaign has been overwhelming because Americans are sick and tired of robocalls that invade their privacy and target them for fraud.  Now its time for the phone companies to stop making excuses and provide their customers with the relief they want and deserve."
Consumers Union said it will take a hard look at the details of the proposals.  The FCC appears ready to allow some auto-dialed calls in limited situations such as bank fraud and prescription refills.  The organization will seek more information to ensure there are adequate consumer safeguards to prevent abuse.
***
Contact: David Butler, dbutler@consumer.org, 202-462-6262, or Michael McCauley, mmccaulet@consumer.org, 415-431-6747, ext 126