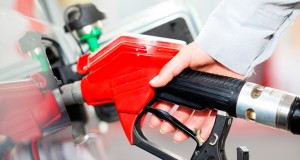 November, 30, 2016
WASHINGTON, D.C. – The Environmental Protection Agency (EPA) today announced a proposed determination that would maintain the stringent fuel economy standards for passenger cars and trucks through model year 2025. When finalized, this decision would ensure that consumers will have cleaner, more fuel efficient vehicle options over the next decade and provides regulatory certainty for automakers planning for upcoming vehicles.
Consumers Union, the policy and mobilization arm of Consumer Reports, a longtime supporter of increasing fuel economy for passenger vehicles, applauded today's decision to help consumers keep money in their pockets and avoid unnecessary fuel expenses.
"The EPA's proposal to maintain robust fuel economy standards is a big win for consumers," said Shannon Baker–Branstetter, energy policy counsel for Consumers Union. "Strong fuel economy standards means consumers will have a greater choice of vehicles to meet their family's needs, while saving money on fuel costs and protecting against future gas price shocks."
A recent Consumers Union analysis found that consumers would benefit an average of $4,800 in net savings over the life of a vehicle that achieves the 2025 standards. The fuel savings are significant enough that, even with continuing low gas prices, the savings would outweigh technology costs in the first month and continue after that. If gas prices rise, the savings will be even greater – up to $8,200 per vehicle.
Americans value fuel economy in new car buying decisions, according to a  June 2016 survey, conducted by the Consumer Reports National Research Center.  The findings show that strong majorities of Americans believe increasing fuel efficiency is important (84%) and that the government should continue to set standards for higher fuel economy in cars and trucks (70%) – a belief supported by majorities of both Republicans and Democrats.
EPA's new announcement is based on extensive technical analysis that found the standards, first proposed in 2012, to be achievable and affordable. A multi-agency technical report released in July found that automakers are developing and deploying new and improved technologies at an impressive rate; these technologies are helping automakers beat existing fuel economy standards, all the while achieving record sales and high profits; and deployment of these technologies means automakers are on the path to achieve the 2025 standards at a lower cost than initially estimated.  And according to EPA's latest trends report, larger vehicles are improving at the fastest rate.
"Automakers are already outpacing the current fuel efficiency standards, and when finalized, EPA's decision will provide automakers the certainty they need to continue building the efficient fleet that consumers want and expect," said Baker-Branstetter.
——————-
Contact: Jason Kuruvilla, Jason.kuruvilla@consumer.org, 202-462-6262
Consumers Union is the public policy and advocacy division of Consumer Reports.  Consumers Union works for health reform, food and product safety, financial reform, and other consumer issues in Washington, D.C., the states, and in the marketplace. Consumer Reports is the world's largest independent product-testing organization.  Using its more than 50 labs, auto test center, and survey research center, the nonprofit rates thousands of products and services annually.  Founded in 1936, Consumer Reports has over 8 million subscribers to its magazine, website, and other publications.