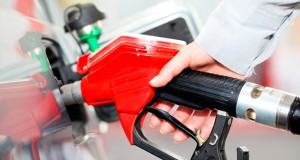 Friday, Jan. 13, 2017
WASHINGTON, D.C. – The Environmental Protection Agency's (EPA) announcement today to finalize the fuel economy standards for passenger cars and trucks through model year 2025 is a big win for consumers. By setting strong and achievable fuel economy targets, consumers will benefit from a significant reduction in fuel expenses, more choice in fuel efficient vehicles and protection from future spikes in gas prices.
"EPA made the right choice. These standards will help consumers keep more of their hard earned money instead of wasting it at the gas pump," said Shannon Baker–Branstetter, energy policy counsel for Consumers Union, the policy and mobilization division of Consumer Reports. "The standards mean car buyers will be able to go farther on each tank of gas, and they will have greater financial security if and when gas prices increase in the future."
Under the 2025 standard, consumers would benefit from net savings of $3,200 per car and $5,700 per truck at today's low gas prices, according to a recent Consumers Union analysis. If gas prices rise, the savings would be even greater.
An overwhelming majority of Americans (84%) believe that automakers should continue to improve fuel economy across all vehicle types, according to a recent Consumer Reports survey. Even consumers who plan to buy a SUV want their next vehicle to have greater fuel efficiency. In fact, owners of all vehicle types (small, midsize, large, and pick-up truck) identified fuel economy as the number one attribute that needed improvement.    
"Luxury, tech and convenience features are driving up car prices," said Baker-Branstetter. "Fuel economy is the one feature that consumers can count on to pay for itself, and in short order."
Fuel economy standards are designed specifically to protect consumer choice and provide automakers flexibility, setting different targets for different size vehicles. This allows consumers to continue to buy vehicles that meet their individual transportation needs. Click here to see a Consumers Union animation of how the standards provide automakers flexibility and protect consumer choice.
"The reality is that automakers have been meeting and exceeding these standards. And they've been rewarded for it. Automakers set another sales record for 2016, beating its previous record the year before," said Baker-Branstetter. "It's clear that consumers want fuel efficient options whether it's a car, truck or crossover."