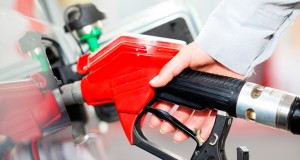 Net consumer benefits and lower costs require EPA to maintain or strengthen existing greenhouse gas targets
WASHINGTON – Savings from lower gas spending along with lower cost estimates for fuel efficiency technologies require the Environmental Protection Agency (EPA) to determine that its greenhouse gas standards for model years 2021-2025 remain appropriate, according to comments submitted today by Consumers Union, the policy and mobilization division of Consumer Reports. The comments, along with nearly 40,000 signatures CU collected in support of the standards, were submitted in response to EPA's request for public input on its reconsideration of the Final Determination of greenhouse gas standards for vehicle model years 2021-2025.
"Automakers are developing and deploying more and more new fuel saving technologies every day and consumers are saving money on gas and getting cleaner air as a result," said Shannon Baker-Branstetter, senior policy counsel for Consumers Union. "This progress, along with the strong consumer demand demonstrated in our recent surveys, should make it easy for EPA to recognize the significant value to consumers and the economy from maintaining and even strengthening automotive efficiency and emissions standards out to 2025."
The comments submitted today address the factors EPA should consider when setting fuel efficiency standards through model year 2025, including: consumer demand for more efficient vehicles, consumer and economic benefits of lower fuel spending, technology advancements that lower the costs of more efficient vehicles, and safety benefits associated with increasing efficiency even faster for light trucks than  cars.
Key highlights from the comments include:
Consumer surveys

show overwhelming support for increasing efficiency of all vehicles, including crossovers, SUVs and trucks

The

vast technical record

, including

research published this year

, show many fuel efficiency technologies have even lower costs and higher effectiveness than previous estimates, resulting in even greater savings for consumers.

For the vast majority of car buyers who finance or lease a vehicle,

savings from lower fuel spending

would be realized in the first month of ownership.

Low and moderate income households would benefit more

from high efficiency vehicles as they spend more as a percentage of their income on fuel and as efficient new cars make their way to the used car market (which accounts for 70% of all vehicle sales annually).

Safety considerations require that light-duty truck standards increase by at least as much as passenger car standards, and stronger truck standards can enhance both safety and fuel savings benefits.
"Stalling or rolling back the greenhouse gas standards through 2025 would increase consumer costs and reduce vehicle choices," said Baker-Branstetter "For the best interest of consumers, EPA must maintain or strengthen the standards."
A full copy of the submitted comment is available HERE.
——-
Media Contact: Jason Kuruvilla, jason.kuruvilla@consumer.org, 202-719-5923