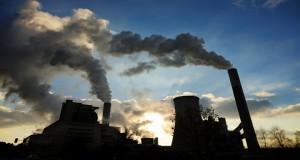 Tuesday, October 10, 2017
Washington D.C. – The Environmental Protection Agency (EPA) issued a proposed rule today that would repeal the Clean Power Plan, a program that would have reduced carbon pollution from power plants, improve public health, and promote energy efficiency programs that help save consumers money on their utility bills.  
"Repealing the Clean Power Plan will cost consumers more money, driving up utility and health care bills," said Shannon Baker-Branstetter, senior policy counsel for Consumers Union, the policy and mobilization division of Consumer Reports.  "According to a recent study by Georgia Tech, meeting the goals of the Plan would lead to lower household energy bills, saving consumers a total of $250 billion in the 15 years that follow its full implementation."
The proposed rule undervalues the consumer benefits of energy efficiency, changes the government's method of measuring the social cost of carbon emissions and ignores the benefits of reducing particulate pollution that would result from switching to cleaner power and greater efficiency.
Baker-Branstetter said, "The proposed repeal of the Clean Power Plan continues this administration's efforts to undo protections by ignoring or undervaluing the public health benefits and consumer savings of lower pollution and energy use.  This would shift the cost of pollution and climate change away from polluters and onto families and individuals.
"By using an unrealistically low estimate of the social costs of carbon, the rule essentially ignores the societal impacts of climate change, including higher food prices, property damage, higher insurance premiums, and higher energy costs.
"The good news is that many states and utilities are already moving toward a clean energy future. Rather than slowing down this progress, the federal government should be encouraging more states to boost renewables and energy efficiency to help lower utility bills for consumers, reduce pollution, and expand economic growth."
——-
Media Contact: Jason Kuruvilla, jason.kuruvilla@consumer.org, 202-719-5923