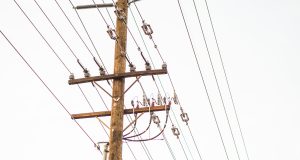 New report counters Dominion Energy VA claims that costly new natural gas and nuclear capacity are necessary to meet future energy needs of the Commonwealth
Feb 1, 2018
WASHINGTON – Dominion Energy Virginia is asking state regulators to approve billions of dollars in new spending for nuclear and natural gas capacity over the next 10 years – costs that would be passed on to VA customers in the form of significantly higher utility bills – in order to meet its forecasts for new energy demand. But a new study by Applied Economics Clinic (AEC), commissioned by Consumers Union, the policy and mobilization division of Consumer Reports, finds that investing more in energy efficiency would reduce new household energy demand by nearly 60% –  greatly reducing the need to build costly new power capacity. These savings would also result in lower bills for Dominion's Virginia customers.
The report, Missed Opportunities for Efficiency in Virginia, finds that by following the lead of utilities in other states, energy efficiency investments by Dominion in Virginia would save their customers up to $1.7 billion on their bills over the next decade. Based on the report, Consumers Union is calling on the state's utility regulatory agency, the State Corporation Commission, to carefully scrutinize Dominion's proposals and to urge Dominion to focus on energy efficiency to save consumers money.
"Rather than spending billions of dollars in new infrastructure projects — costs that would passed on to Virginia customers — Dominion could meet most of its future energy needs through smart energy efficiency projects," said Shannon Baker-Branstetter, senior policy counsel for Consumers Union. "Energy efficiency is a cost-effective tool that lowers energy demand, saves consumers money on bills and avoids costly new power generation."
A recent report by the American Council for an Energy-Efficient Economy (ACEEE) concluded that Virginia ranks 29th among the states for energy efficiency, suggesting they have significant room for improvement. In its latest Integrated Resource Plan, Dominion reported energy demands would require an additional 4 gigawatts of natural gas power by 2028. However, analyzing various scenarios, the new AEC report finds that focusing instead on achievable energy efficiency could reduce the need for new power generation by nearly 60 percent – saving Virginia customers between $800 million to $1.7 billion on their electric bills between now and 2028.
Further, Dominion Energy VA's public filings forecast energy demand to be significantly higher than federal estimates, which it is using to justify costly new power generation projects. For 2028, Dominion forecast approximately 12.6 more TWhs (enough to power 1.2 million homes) than federal Energy Information Agency. This raises significant questions about the validity of Dominion's estimates.
"The State Corporation Commission should closely evaluate Dominion's energy forecasts to better understand why they wildly differ from federal estimates and historical trends, and be prepared to reject Dominion's claims until they can more clearly justify their inflated figures," Baker-Branstetter continued.
In addition, Dominion has filed for approval of a plan to expand its nuclear facility at its North Anna facility. The new nuclear generator would be built at an estimated cost of $19 billion. A recent analysis by Mark Cooper, an energy economist for the Institute for Energy and the Environment at Vermont Law School, concluded that the project could lead to a 25% increase in consumers' bills in order to pay for the project. The energy bill savings from the energy efficiency in the AEC report would be even higher if this proposal were included in Dominion's plans.
The new AEC report comes as Dominion Energy VA faces increasing pressure pressure to refund $130 million to customers following the passage of SB 1349 in 2015, which froze utility rates and refunds across the state.
"Dominion has a long road ahead to earn trust back from its customers," said Baker-Branstetter. "By refusing to adopt smart policies to conserve energy, Dominion is needlessly burdening its customers with higher bills."
——-
Media Contact: Jason Kuruvilla, jason.kuruvilla@consumer.org, 202-719-5923
Consumers Union is the public policy and advocacy division of Consumer Reports.  Consumers Union works for health reform, food and product safety, financial reform, and other consumer issues in Washington, D.C., the states, and in the marketplace. Consumer Reports is the world's largest independent product-testing organization.  Using its more than 50 labs, auto test center, and survey research center, the nonprofit rates thousands of products and services annually.  Founded in 1936, Consumer Reports has over 8 million subscribers to its magazine, website, and other publications.