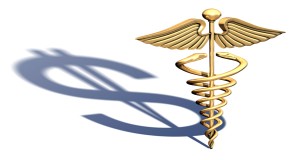 Friday, October 13, 2017
WASHINGTON, D.C. — The Trump Administration last night announced that it would end the Cost-Sharing Reduction payments (CSRs) that help lower health insurance deductibles and other out-of-pocket costs for consumers. The following is a statement from Betsy Imholz, Special Projects Director for Consumers Union, the policy and mobilization division of Consumer Reports:
"There is simply no one that benefits from the Administration's decision to stop the cost-sharing reduction payments. Premiums will skyrocket, insurers will likely leave the market and further reduce consumer choice, and the CBO estimates the federal deficit will increase by $194 billion over the next ten years.
"The importance of continuing these payments could not have been made more clear. The CBO found that ending these payments will cause premiums to spike by 20 percent in the next year alone. Nearly every single witness at last month's Senate HELP Committee bipartisan hearings testified that ensuring CSR payments continued would be one of the most important ways to stabilize and strengthen the insurance markets and help keep consumer costs in check. It's difficult to find a justification for this abrupt decision.
"It is now more imperative than ever that Congress act to protect consumers and permanently fund the CSR payments as originally intended. Otherwise, consumers and taxpayers will pay the price."