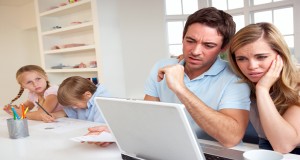 November 14, 2013
Consumers Union Statement on White House Healthcare Cancellation "Fix"
WASHINGTON, DC – The Administration today announced that it was modifying federal rules so that health insurance companies will be able to renew existing plans that don't meet the requirements of the Affordable Care Act through 2014. Insurers would have to notify customers how their policies don't comply with the minimum benefits of the Affordable Care Act and inform them that they may have other options through the insurance marketplaces.
DeAnn Friedholm, Director of Health Reform for Consumers Union, the policy and advocacy division of Consumer Reports, issued this statement in response:
"Today's announcement gives some consumers peace of mind and more time to evaluate their insurance options without the fear of being uninsured. However, Consumers Union believes that consumers need and deserve comprehensive, quality insurance. A large number of people will find better, affordable options by shopping through the marketplaces where millions will qualify for tax credits. We continue to advise consumers to take the time to really understand what is covered by their plan and utilize the tools available to compare plans, rather than just settling for the first option offered by their insurer."
"The insurance industry has shown that, when left to its own devices, it would rather not give consumers all the information they need to make informed decisions. That's why it is imperative that consumer-friendly guidelines are put in place so that this new round of insurance company letters presents in a clear, standardized way what is not included in their plan and where consumers can go look for insurance options. Consumers should take advantage of the Summary of Benefits and Coverage form required for all insurers that allows consumers to compare all their options on an apples-to-apples basis."
To help consumers understand the options available to them and whether they may be eligible for financial help, Consumer Reports created HealthLawHelper.org, a free web-based tool that offers personalized guidance on the Affordable Care Act. It is also available in Spanish at AseguraTuSalud.org.
###
Media contact: Kara Kelber, kkelber@consumer.org, 202-462-6262