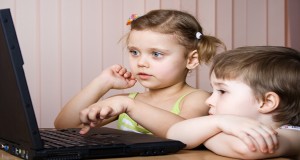 Thursday, November 14, 2013
Consumers Union: Do Not Track Kids Bill Key to Protecting Children Online
WASHINGTON, DC – Legislation introduced today aims to protect children and teens as they increasingly spend more of their lives online. The Do Not Track Kids Act of 2013 would prohibit Internet companies from sending targeted advertising to children and minors and collecting personal and location information without parental or individual consent.
Consumers Union, the policy and advocacy division of Consumers Union, praised the bill as important in ensuring that kids and teens are not vulnerable to marketers or accidentally oversharing personal information on social networks when using the Internet.
Delara Derakhshani, Policy Counsel for Consumers Union, said, "This is pro-consumer legislation that would help strengthen online protections for teens and children.  Parents would be given more control over the personal information that online companies collect from their kids.  It would also provide better web tools for deleting photos and other information that teens and children post online.  This is a common-sense measure for helping families navigate the Internet."
The bill, introduced by Senators Ed Markey (D-MA) and Mark Kirk (R-IL) and Representatives Joe Barton (R-TX) and Rush Holt (D-NJ), also puts in place rules of the road for marketing to younger teens in order to ensure that they are more protected when surfing the web and would require website operators to implement an "eraser button" to allow children and teens to delete personal information that they publicly post online.
###
Media contact: Kara Kelber, kkelber@consumer.org, 202-462-6262