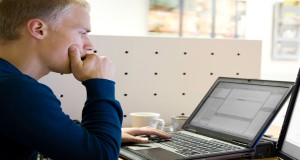 April 16, 2014
Consumers Union: Company Doe court decision "a big win for consumers"
WASHINGTON, D.C. – In a victory for consumers, a federal appeals court today ruled against a company that sought to seal court records in a case in which it sued to keep a complaint out of SaferProducts.gov, the federal database for consumers to report unsafe products.
Consumers Union, the advocacy arm of Consumer Reports, had joined with public interest groups Public Citizen and Consumer Federation of America in filing a motion to object to the seal.  In the case of Company Doe v. Public Citizen, the U.S. Circuit Court of Appeals for the Fourth Circuit ruled that the record must be unsealed.
Ami Gadhia, senior policy counsel for Consumers Union, said, "The court's decision is a big win for consumers.  It sends the right message.  If a company sues to keep its name out of the complaint database, it can't use the courts to hide its identity from the public.  The decision also underscores the importance of this critical database, which was created for people to report unsafe products after a flood of recalls for dangerous toys, faulty cribs, and other hazards."
After the unnamed company sued to stop a complaint about one of its products from being filed on SaferProducts.gov, a district judge agreed to seal most of the court documents and let the company use the pseudonym "Company Doe."  It is expected that the company's name will be revealed when the case goes back to district court.
For more information about the case, visit http://www.citizen.org/litigation/forms/cases/getlinkforcase.cfm?cID=783.
***
Media Contact: David Butler, dbutler@consumer.org, or Kara Kelber, kkelber@consumer.org, 202-462-6262