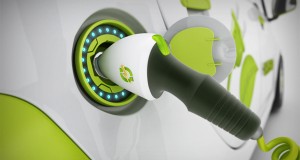 March 24, 2017
WASHINGTON – The California Air Resources Board (CARB) is expected to meet today to discuss the future of the state's Advanced Clean Cars program, including its Low Emission Vehicle (LEV) and Zero Emission Vehicle (ZEV) standards. The meeting will determine if any regulatory changes to the program are warranted. With federal clean air and automotive efficiency rules facing potential rollback, California's programs will play a critical role in getting more clean and efficient vehicles to market. Consumers Union, the policy and mobilization division of Consumer Reports, submitted written testimony to CARB in support of the Advanced Clean Cars program.
Shannon Baker Branstetter, policy counsel for Consumers Union, issued the following statement ahead of today's CARB meeting:
"California continues to lead the country toward a clean car future. The state's Zero Emission Vehicle program is the primary reason that there are over 250,000 electric vehicles (EVs) on the road today across the state and that EV sales are rapidly accelerating nationwide.
"In its hearing today, the California Air Resources Board should affirm the success of the ZEV program and continue to smooth the path for further EV adoption. Setting strong, clear goals for cleaner cars in California has national implications that will boost innovation in the auto industry, advance electric charging infrastructure development and improve consumer choices in clean and efficient vehicles."
————————
Contact: Jason Kuruvilla, jason.kuruvilla@consumer.org, 202-462-6262