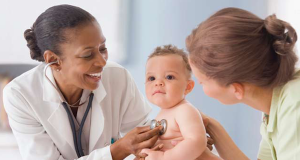 Late last week, Covered California, California's new statewide marketplace for private health insurance took a major step in realizing the dream of the Affordable Care Act: affordable premiums. Cost is crucial for consumers trying to decide on a health plan that is right for them, and Covered California will make it dramatically easier for consumers to compare plans and make smart choices that fit their budget.
The rates announced at a news conference last week, are now under review by the Department of Managed Care and the Department of Insurance, cover a standardized, comprehensive benefits package that all participating insurers must provide regardless of a consumer's health history. The standardized design will make it easy for consumers to make apples-to-apples comparisons of different plans based on cost and provider networks.
Millions of Californians will be able to compare plans easily and choose affordable, high-quality health insurance coverage starting this fall. To increase affordability, the law provides sliding scale financial assistance to individuals and families with moderate incomes (currently $44,680 for an individual, $92,200 for a family of four).
Covered California is the only place in the state where consumers can use this financial assistance from the federal government to reduce the cost of private insurance. Plans purchased at Covered California will cover pre-existing conditions, chronic conditions and acute care, bringing better health to California families.
The days of possibly losing everything you've worked for if a family member gets ill are coming to an end. That is a tremendous economic boon to California's economy—and to family financial security.