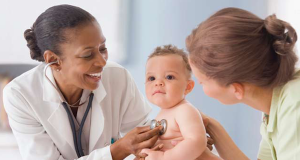 May 23, 2013
Consumers Union Praises Covered California's Release of Plans and Proposed Rates as Important Milestone for Implementing the Affordable Care Act 
Health Insurance Exchange Offers Plans Eligible for Subsidies, Enables Californians to Make Smart Choices
Sacramento, CA — Covered California, the new statewide marketplace for private health insurance, announced today the health plans that have been chosen to participate, along with their proposed rates.  The announcement is an important milestone in the implementation of the Affordable Care Act, according to Consumers Union, the policy and advocacy division of Consumer Reports.
"Cost is crucial for consumers trying to decide on a health plan that is right for them," said Betsy Imholz, Special Projects Director for Consumers Union.  "Covered California will make it dramatically easier for consumers to compare plans and make smart choices that fit their budget."
Millions of Californians will be able to compare plans easily and choose affordable, high-quality health insurance coverage starting this summer.  Californians who aren't covered by their employer or through Medicare or Medi-Cal can apply for coverage from Covered California beginning on October 1, 2013.
The rates announced today, which are still under review by the Department of Managed Care and the Department of Insurance, cover a standardized, comprehensive benefits package that all participating insurers must provide regardless of health history.  The standardized design will make it easy for consumers to make apples-to-apples comparisons of different plans based on cost and provider networks.
To increase affordability, the law provides sliding scale financial assistance to individuals and families making below 400% of the Federal Poverty Level (currently $44,680 for an individual, $92,200 for a family of four).  Covered California is the only place in the state where consumers can use federal subsidies to reduce the cost of private insurance.
"The days of paying premiums and hoping your insurance will cover you if you get sick are coming to an end," said Imholz.  "These rates will cover you for pre-existing conditions, chronic conditions and acute care.  Covered California is bringing health and financial security to our families."
Covered California, a state authority, will act like a large purchaser for individuals and small businesses. Consumers can apply for coverage on the phone and via the website www.coveredca.com, which will also make it easier for Californians to understand their choices in the new marketplace. In-person assistance will also be available through community-based Assisters, to be announced in the coming months.
###
Contact:  Michael McCauley, mmccauley@consumer.org or 415-431-6747, ext 126 or 415-902-9537 (cell)