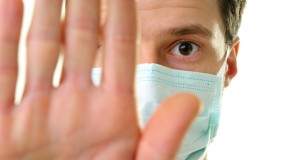 Wednesday, January 14, 2015
Consumers Union's Safe Patient Project on CDC Progress Report on Hospital-Acquired Infections
Atlanta, GA – A national report issued today by the Centers for Disease Control and Prevention (CDC) shows a continued decline in most of the types of hospital-acquired infections that are publicly reported. However, the 2013 data reveals that there is still much work to be done to reach the long-term goal of eliminating hospital-acquired infections, as set out by the U.S. Department of Health and Human Services (HHS). And, nationally, hospitals have failed to meet the 5-year goals set by HHS.
"The fact that we're seeing fewer hospital-acquired infections is encouraging, but the failure of hospitals to meet the goals set by the government makes it brutally clear that much more needs to be done," said Lisa McGiffert, Director of Consumers Union's Safe Patient Project. "Five years ago, HHS set modest targets for hospitals to meet. It was the first time that the federal government led an organized effort, including funding, to prevent hospital-acquired infections. Based on the this report, policymakers and the public should demand sizable increases in attention and resources to this national scandal that injures nearly 650,000 hospital patients each year and causes 75,000 deaths."
The full CDC report is available online here.  McGiffert said information in the CDC report is presented in a consumer-friendly manner that allows the public to quickly see where improvements are being made nationally and in aggregately in each state. Each state has a page providing details of their infection reports. Clear explanations and graphics help to make the information understandable. More than 3000 hospitals reported on each of the measures.
Some of the data detailed in the report are expressed as a Standardized Infection Ratio (SIR), which was developed by the CDC to track progress over time in preventing infections. The SIR compares the number of infections reported to the CDC in 2013 to the number of infections that would be predicted based on national, historical baseline data.  The baseline SIR is expressed as a score of 1.0, and scores lower than 1.0 show progress. The closer to zero, the better the performance; SIRs over 1.0 indicate problems with infection control. The chart below shows the HHS targets set for the 5-year period and the accomplishments documented in this current CDC report:
Infection type
HHS goal & year baseline was set
National SIR v. National baseline in CDC report
National SIR in 2013 (note: baseline year SIR is 1.0)
Central line associated bloodstream infection (CLABSI)
50% decrease
2008
46% lower than baseline
0.54
Catheter-associated urinary tract infection (CAUTI)
25% decrease
2009
6% higher than baseline
1.06
Surgical site infection (SSI), Abdominal hysterectomy
25% decrease
2008
14% lower than baseline
0.86
SSI, Colon surgery
25% decrease
2008
8% lower than baseline
0.92
MRSA bacteremia*
30% decrease
2011
8% lower than baseline
0.92
C. difficile infections (lab identified)*
25% decrease
2011
10% lower than baseline
0.90
*2013 was the first year these infections were reported; SIRs for these are compared to only 2 years of progress rather than 5 years.
Among the key findings of the report:
All but one state (Wyoming) significantly reduced central line associated bloodstream infections since 2008 but the assessment is more mixed when comparing state SIRs with the national SIR in 2013. Only 16 states did better than the rest of the nation in 2013; fourteen states had SIRs significantly worse than the national SIR; and compared to the prior year, most states had no significant improvement. This stagnation and slippage indicates hospitals need to be more vigilant.
Stagnation is also evident in comparing 2013 surgical infection SIRs to the baseline set in 2008. Only 13 states significantly reduced SSIs for abdominal hysterectomies over the past five years; 18 states significantly reduced their SSIs for colon surgery. Changes from 2012 look quite poor, with no significant improvement, but CDC altered some protocols between the two years that may make comparisons unreliable.

Progress on reducing infections among eight other surgical procedures shows a good downward movement since 2008, including common procedures like hip and knee replacements.

Catheter-associated infections represent the biggest challenge for hospitals with SIRs significantly higher – 6% nationally – than the baseline set in 2009 and 3% higher compared to the national SIR in 2012. Thirty-one states had higher SIRs than five years ago, 19 of those were significantly higher.
This is the first report of MRSA and C. difficile Together, these infections cause more than 25,000 deaths each year, according to a 2013 CDC report on antibiotic resistance.

24 states significantly reduced their MRSA SIRs since the baseline was set in 2011 and seven states had significantly higher SIRs; the rest were stuck at the 2011 baseline, making little progress.
Most states showed improvement in preventing C.difficile infections, compared to the 2011 baseline; 11 showed no significant improvement and only four states were significantly worse than in 2011.
These scores reflect only the tip of the iceberg of MRSA and C.difficile infections as they include only infections identified while patients are hospitalized (most infection symptoms occur after discharge) and only those that have been identified by a lab test (not all patients have tests sent to labs).

The report highlights the need for these measures to be audited for accuracy. While many states conduct cursory checks for quality and completeness of data, only a handful conduct thorough audits by reviewing medical records, the gold standard for validation. Eight states validate CLABSI data, four audit CAUTI, SSI and C. difficile data (different sets of states for each type of infection), and two audit MRSA data.The CDC does not disclose hospital-specific rates for the infections covered by this report, but these can be found on the federal Hospital Compare web site.  Many states provide hospital-specific reports also, some covering more infection measures than are reported nationally. Go to the Safe Patient Project for links to these state reports.
"While aggregately hospitals have not reached the national targets set out by HHS, some individual hospitals have. We would like to see precisely how many individual hospitals met these goals and which ones are falling behind, " McGiffert said.
Contact:  Lisa McGiffert, lmcgiffert@consumer.org or 512-477-4431, ext 7509