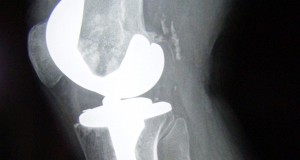 Wednesday, July 9, 2014
Consumers Union Urges FTC to Consider Importance of Hip and Knee Replacement Warranties
WASHINGTON, DC – Consumers Union, the policy and advocacy division of Consumer Reports, is asking the Federal Trade Commission (FTC) to consider the importance of hip and knee replacement warranties in the medical device marketplace. As the FTC evaluates the proposed merger of manufacturers Zimmer and Biomet, the group sent a letter to regulators urging the preservation of existing warranties.
Consumers Union writes, "As the only hip and knee implant manufacturer that offers a warranty on these products, Biomet is a unique innovative force in this market… We are concerned that Zimmer, having thus far demonstrated no motivation to offer warranties on its own hip and knee products, might discontinue the Biomet warranty…However your investigation is resolved, Consumers Union would hope that an effective warranty would be preserved, as a spur to other manufacturers to offer effective warranties of their own."
Biomet is currently the only hip and knee implant manufacturer that offers a warranty on these types of products. While Consumers Union is urging manufacturers to offer more comprehensive warranties, consumers shouldn't lose the protections that are currently in place.
"We urge the Commission to take this opportunity to carefully consider the competitive importance of effective warranties in helping promote improved quality on which consumers of hip and knee implant products can rely – in the context of your investigation into the Zimmer-Biomet merger, and more broadly," the group said.
Consumers Union's Safe Patient Project has called on medical device manufacturers to provide warranties to cover the cost of replacing a hip or knee implants that fail prematurely because of a product defect. Warranties would also give consumers a better understanding of how long an implant is expected to last and a clear process to follow in the event that it fails prematurely.  To read more on what a warranty should include, visit www.SafePatientProject.org.
To read the full letter, click here or visit SafePatientProject.org.
###
Media contact:  Kara Kelber, kkelber@consumer.org, 202-462-6262